Best Online Bachelor's in Public Health Degrees 2021
Earning a public health bachelor's degree can lead to many career opportunities. Here, we list the best online programs.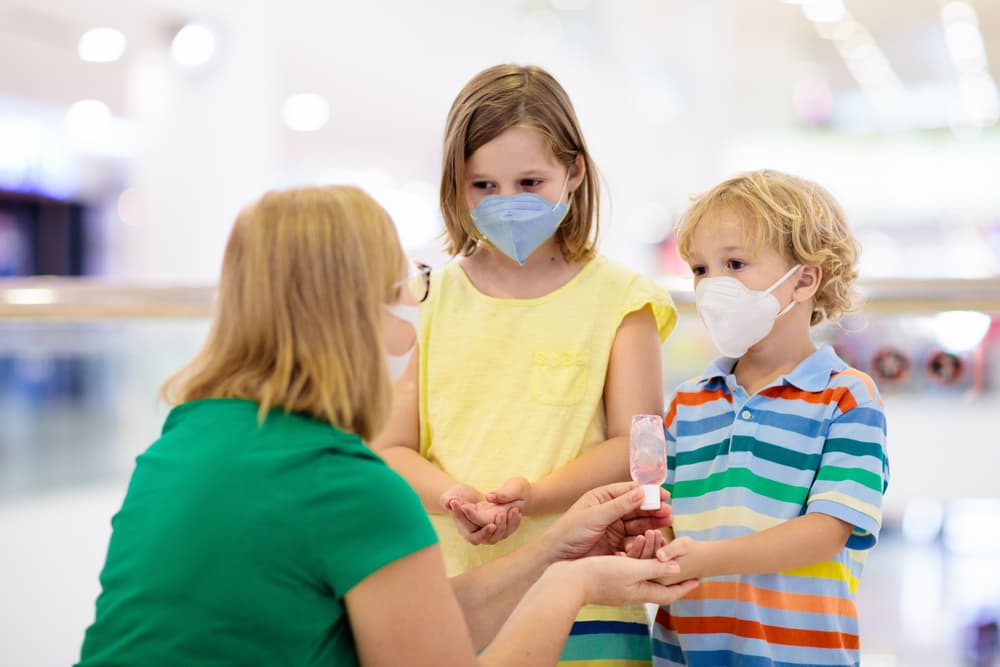 Are you ready to find your fit?
Aspiring professionals take their first steps toward a fulfilling career improving people's lives with a public health degree. Potential career paths include community health educator, refugee coordinator, and public health researcher. Workers with experience and additional training, such as a master's degree, can attain employment as government analysts or epidemiology research associates.
The Bureau of Labor Statistics (BLS) compiles salary data on numerous healthcare-related positions throughout the United States. According to the BLS, community health educators earn a median annual salary of $46,910. The BLS also projects a 13% job growth rate for these professionals between 2019-2029. This figure outpaces the median projected growth rate for all U.S. careers by a wide margin.
Typical bachelor's program admission requirements include earning a high school or GED diploma. Some colleges and universities also ask for recommendation letters and standardized test scores. Schools use the latter to make institutional financial aid determinations.
Is public health a good career?
The answer depends on prospective students' personalities and career goals. Public health professionals should possess a desire to help others through educational initiatives and one-on-one guidance.
What jobs require a public health degree?
Numerous jobs require a public health degree, including public health advisor, health educator, and community health worker. Companies and organizations reserve management-level positions for master's degree-holders.
What are the different fields of public health?
The public health field contains multiple specialties, including biomedical lab sciences, dental public health, and maternal and child health. Public health degrees feature concentrations that prepare students for their chosen specialty.
What does a career in public health look like?
No matter public health professionals' job titles, they strive to improve people's health through different initiatives and advocate for relevant laws and regulations.
Recommended Schools
An online public health degree prepares students for their careers with numerous skills. Coursework teaches degree-seekers how to analyze problems, develop solutions, and reflect on their work's effectiveness. Bachelor's in public health degrees also emphasize a global mindset. Students must think globally, as developing nations face serious public health issues.
A four-year public health program features a mix of general education and major courses. Typical core courses include the biological concepts of public health, social and behavioral health, and programming planning. Students train for a specialization by completing a concentration, such as environmental public health or public health sociology.
Why Get a Public Health Degree?
---
A public health degree leads to many professional and personal benefits. The following list contains just a few reasons why prospective students apply to an online program.
Keep Communities Healthy

Professionals with a public health degree keep communities healthy through educational campaigns and speaking to community members individually. These efforts help people improve their quality of life.

Mitigate Disasters

Public health workers assist disaster relief experts after a hurricane, earthquake, fire, or other event that puts people's short- and long-term health at risk.

Gain Personal Satisfaction

Public health workers take great pride in their job, as they see their actions' positive benefits on communities and individuals.

Make Lasting Change

Public health professionals who work at the local, state, and federal levels create programs that impact people's lives long-term.

Promote Environmentalism

Many public health experts lobby for environmental regulations promoting clean air, water, and soil. These efforts extend people's lifespan and preserve biodiversity.
Typical admission requirements for public health degrees include earning a high school or GED diploma. Some programs accept only nontraditional students or those who possess an associate degree or ample transfer credit. Other colleges and universities also charge an admission fee.
Many schools do not require standardized test scores. However, these colleges and universities may use scores as a way to determine merit-based financial aid. Prospective international students must complete two additional steps. The first involves proving English language proficiency. These applicants also submit their foreign high school or college transcripts for evaluation.
Public health degree students remain in good academic standing by meeting their institution's minimum undergraduate GPA requirement. Some programs also feature a capstone course in the final semester. A capstone course involves synthesizing new knowledge and skills by completing a research project or developing a professional portfolio.
Professional Organizations for Public Health Students
---
Learners enrolled in an online public health degree prepare for a career by earning good grades and networking with professors and peers. Other steps involve joining one or more professional organizations. Professional organizations, like the two below, connect students with public health professionals, host job boards, and offer professional development opportunities.
APHA dates back to the 1870s. Its members strive to create new public health infrastructure and expand healthcare to underserved communities. Student members enjoy networking opportunities, the CareerMart job site, and a resume review service. Degree-seekers who join also receive access to two professional publications at no additional charge.
SOPHE helps aspiring and practicing public health professionals complete professional development and prepare for career advancement. Student membership benefits include a career hub, volunteering opportunities, and a subscription to three peer-review journals with the latest public health research. More than 25 states feature a SOPHE chapter where online public health program learners network in person.
An online public health degree confers many benefits, including cost savings. However, all prospective students should explore ways to reduce their tuition burden. The internet provides hundreds of private scholarship opportunities for learners enrolling in a public health program. Explore the awards below to start your scholarship search.
Who Can Apply: The IHS offers three scholarship opportunities to Native American students. Applicants should possess membership in a recognized tribe, earn a minimum 2.0 high school or college GPA, and agree to completing a service project after graduation. The scholarship committee considers applicants' academic performances, recommendation letters, and essays.
Amount: Full tuition plus stipend
Who Can Apply: The NIH offers the scholarship to college students who possess financial need and major in a healthcare-related field. Other application requirements include U.S. citizenship or permanent residency, a minimum 3.3 undergraduate GPA, and full-time enrollment. Applicants also complete a criminal background check.
Amount: Up to $80,000
Who Can Apply: Undergraduate and graduate health education students who join SOPHE can apply for this competitive scholarship. Academic requirements for undergraduate applicants include sophomore or junior status, official transcripts, one recommendation letter, and a resume. Find information regarding the next application deadline on the SOPHE member website.
Amount: $2,500
Top 5 Best Online Bachelor's in Public Health Degrees 2021
---
Recommended Reading
Helping you prepare and gain the most out of your educational experience.
Discover a program that is right for you.
Search schools to find the program that is right for you.