Most Affordable Online Colleges 2022
Online school can be a great fit for all kinds of students. But what online colleges are the most affordable? Find out here.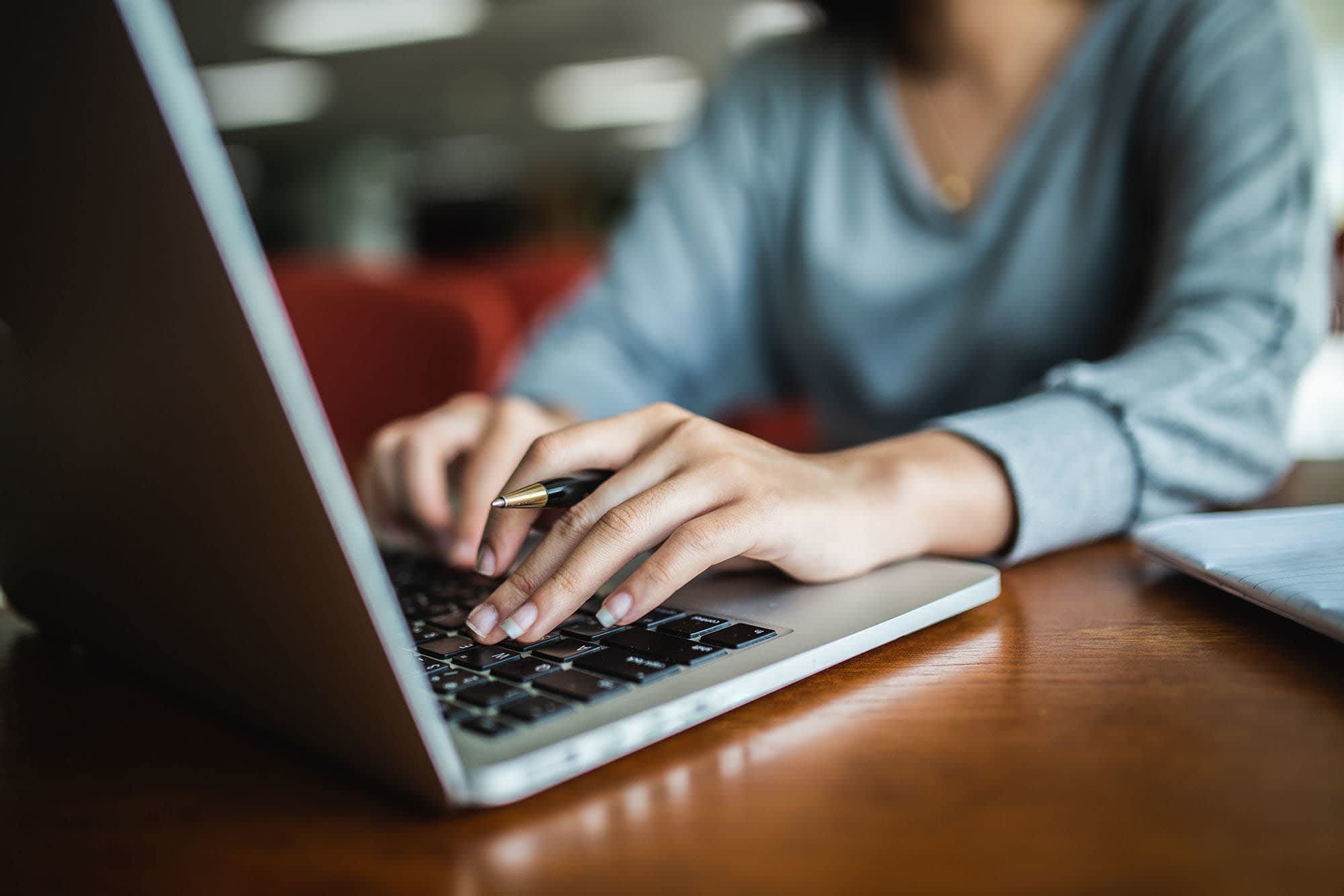 Are you ready to find your fit?
The most affordable online colleges attract applicants with a high school or GED diploma. Prospective students without either can enroll in GED-preparation classes or professional development classes. Undergrad degree-seekers take a mix of major, general education, and elective classes.
Career options for graduates vary by degree. Some students apply to bachelor's-completion or graduate programs. Others pursue professional certification.
The following sections answer questions about affordable online colleges. Read on to learn about tuition and to see some of the most popular online college programs. Learners should visit their prospective schools' websites for more information.
Questions About Online College
Q. How much does online college usually cost?
The answer depends on the school and program, and a learners' enrollment status. Students who qualify for in-district or in-state status pay the most affordable tuition.
Q. Can I do all of college online?
Yes. Many programs run fully online with no in-person components. Hybrid programs require students to attend some campus classes or in-person internships.
Q. Is it cheaper to take college courses online?
Cheap online colleges often appeal to learners on a budget. An online format means students can save on commuting and parking costs. Some colleges charge online students the same tuition, regardless of residency.
Why Get an Online Degree?
Affordable online colleges help students increase their salary potential. Workers with a bachelor's earn about $27,250 more annually than high school graduates. Degree-holders also experience unemployment less often than high school graduates and college dropouts.
Online programs allow learners to continue working or raising children. Many programs feature flexible, asynchronous curriculum. Enrollees do not log in at scheduled times. Instead, they view lectures and complete assignments when convenient. Students can also attend cheap online colleges anywhere. They do not need to limit their search to local schools.
How Much Does an Online Degree Cost?
An online bachelor's degree costs an average of $51,091, according to EducationData.org. Learners attending public in-state schools pay the most affordable tuition. These learners spend an average of $38,496 earning a bachelor's. Out-of-state students spend $54,183 on average. Online enrollees save money by not paying for campus housing or meal plans.
Additional Online Student Fees
Just like on-campus learners, online enrollees must buy class materials and books. Students can save money by buying used or digital books. Some programs charge technology and graduation fees. A school's student handbook explains these fees. However, keep in mind that fees may change without notice.
Students in hybrid programs should budget for commuting costs to campus or internship sites. Online learning also requires reliable technology. Degree-seekers may need to buy a new laptop or upgrade their internet. Students may also need to earn certification depending on their career path. Certification exams feature additional fees.
Available Online College Degrees
Affordable online colleges help learners develop research, writing, and communication skills. Associate and bachelor's degree-seekers can select from many online majors. Some majors offer one or more career-aligned concentrations. Students can also choose a minor or double major in a topic. Master's and doctoral programs offer less academic flexibility, as learners master knowledge of a specific field.
See below for common online bachelor's degrees. Please note that not all online colleges offer these programs. Learners should check with prospective schools on program offerings.
Biochemistry

Aspiring educators, pharmacists, and physician assistants often pursue this degree. Learners study topics such as general biochemistry and biophysical chemistry. Online learners sometimes complete labs at home. Students need a minimum "C" grade in all major classes to remain in good academic standing.

Business — Global Leadership

This 120-credit program includes classes in leading organizations and comparative politics. Another course is international political economy. Students develop the skills to lead multinational businesses or organizations. Graduates may work as general managers, human resources managers, or employee training managers.

Computer Information Systems

Many business intelligence analysts and computer systems analysts hold a bachelor's in computer information systems. The specialized curriculum includes classes in business information system development and web technologies. Degree-seekers can customize their education by selecting business and computer science electives.

Early Childhood Studies

This program explores how children five and younger develop. Core classes cover cognition and general knowledge. Degree-seekers also learn how to support dual-language learners. A typical early childhood studies degree does not qualify graduates for teacher licensure. Graduates may work as childcare workers or preschool teachers.

History

Degree-seekers study topics such as global history to 1500 and European history. Learners can customize their degree through upper-division electives. The degree helps students develop transferable skills relevant to many careers. Graduates may work as intelligence officers, lawyers, or editors.
Most Affordable Online Colleges 2022
Recommended Reading
Helping you prepare and gain the most out of your educational experience.
Discover a program that is right for you.
Search schools to find the program that is right for you.