Most Affordable Online Master's Degrees 2022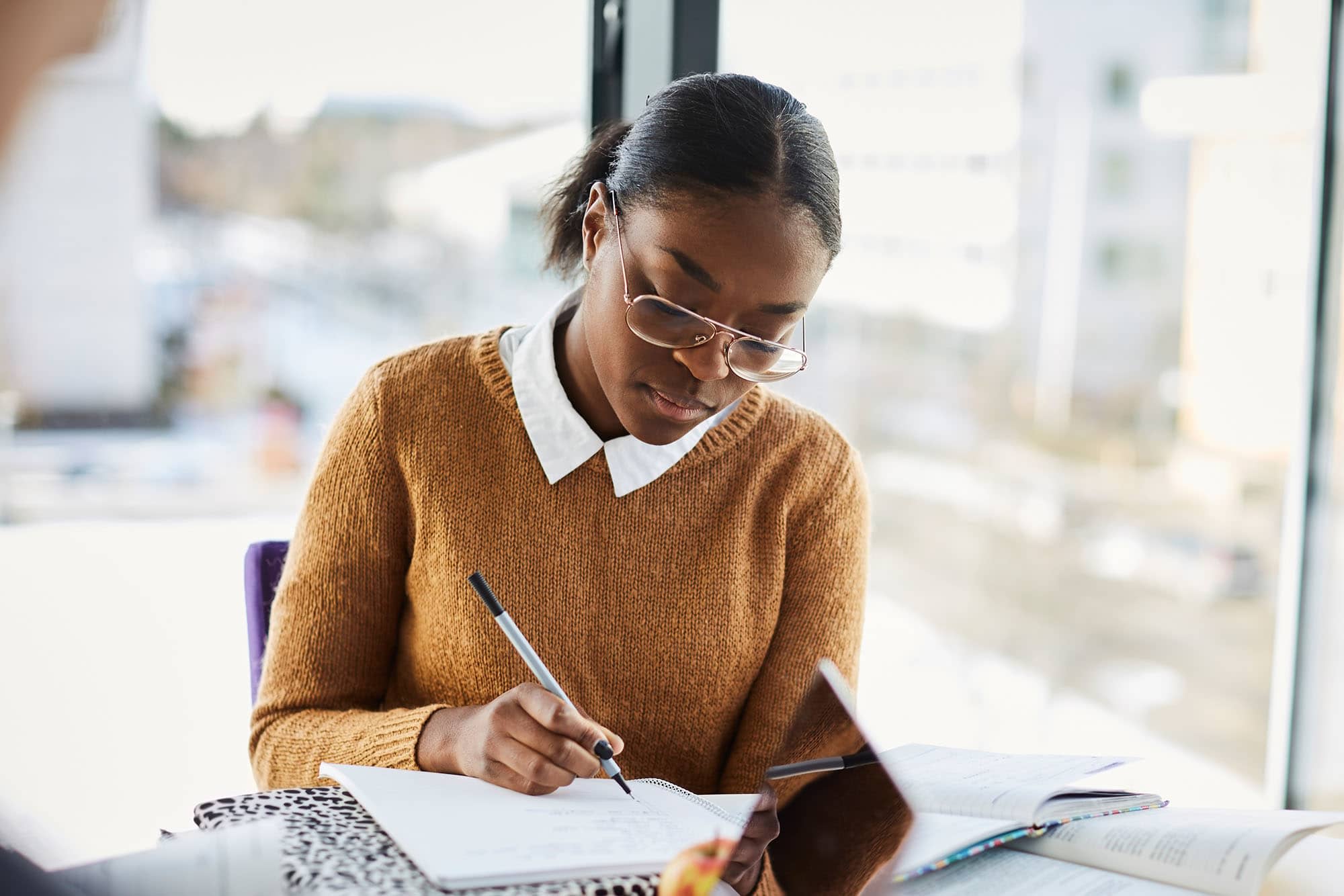 Are you ready to find your fit?
Low Cost Online Masters Degrees
Pursuing an online master's degree gives students more control over their learning experience. Many programs run asynchronously, allowing learners to complete coursework around work and family responsibilities. Some programs offer career-aligned specializations.
Applicants need a bachelor's degree from an accredited school. Other typical admission requirements include standardized test scores, recommendation letters, a resume, and an essay. Some programs limit applicants to those with a specific BA or BS. Online enrollees complete the same courses as their on-campus peers.
An online affordable master's degree provides a specialized curriculum that prepares learners for career advancement or a new job. Learners work with academic and career advisors to plan their education and explore jobs.
This page highlights the most affordable master's degrees, including costs and program options.View Our Rankings List Here
Frequently Asked Questions About Master's Degrees
How much is an online master's degree?
Cost varies by program and school. Most public universities charge in-state students the most affordable tuition. Some private universities charge all online students the same tuition, regardless of residency.
Is an online master's the same as an in-person master's?
Yes. Students complete the same coursework and receive the same degree. Employers do not discriminate against online degrees as long as the school awarding them holds regional accreditation. Universities with online degrees should also possess national accreditation from the Distance Education Accrediting Commission.
How can I get a master's degree for free?
Students can help fund their degree by applying for scholarships. Learners may also qualify for institutional and federal grants. Financial aid advisors work with incoming learners to research and apply for financial aid.
Featured Online Masters Programs
Find a program that meets your affordability, flexibility, and education needs through an accredited, online school.
Why Get an Online Master's Degree?
Many schools offer affordable master's degrees online. Students may pursue a master's to advance their careers. Others do so for personal fulfillment. Graduates with a master's degree earn about $200 more weekly than those with only a bachelor's. Master's graduates also enjoy one of the nation's lowest unemployment rates.
Online master's degrees allow students to enroll in the most affordable program without relocating. Learners can also save money by not living on campus or commuting for classes.
How Much Does a Master's Degree Cost?
As of October 2021, the cost of a master's degree may range from $30,000-$120,000. Most students pay a per-credit tuition rate. Some schools offer full-time enrollees flat tuition. Master's programs take 18-24 months to complete. Part-time enrollees may need an additional 12 months to graduate.
Some programs charge major-specific fees. These fees may cover lab costs or specialized equipment. On-campus learners also pay these fees. Online students can work with their school's financial aid office to budget for these and related expenses.
Additional Online Student Fees
Students pursuing a master's degree online should ensure they meet tech requirements. Online learners need a computer with an adequate processor, microphone, and camera. Students may need to upgrade their internet. Learners enrolled in a hybrid program should budget for commuting costs.
Schools may charge a graduation fee. They may also charge for official transcripts. Graduates who need professional certification to complement their master's degree should budget for registration and exam fees.
Online Master's Programs
Online master's programs feature upper-division coursework that prepares learners for the next step in their careers. Many programs run fully online. Some programs include on-campus experiences, such as seminars or internships.
Arizona State University leads the nation with more than 100 affordable master's degrees. As of November 2021, ASU offers the following five majors for prospective students with a bachelor's. Keep in mind that not every school offers these online master's programs.
Architecture

This 48-credit program emphasizes design, practice, and research. Learners hone their design skills in six studio courses. The program admits applicants without a bachelor's in architecture. However, these students complete additional courses and need an extra year to graduate.

Biomedical Diagnostics

This program trains students for careers in quality systems or clinical research. Graduates may use the degree to apply to medical school. Learners earn 30 credits over two years. Courses include translational bioinformatics and the regulation of medical diagnostics. Enrollees apply what they learned in a final-semester independent research project.

Computer Science

This program serves aspiring computer programmers and analysts. Core coursework includes the foundations of algorithms, applied cryptography, and information assurance. The curriculum emphasizes real-world projects professionals tackle on the job. Learners must earn a minimum "B" grade in each course to remain in good academic standing.

Emergency Management and Homeland Security

This interdisciplinary degree offers five concentrations, including community resilience and threat management. The required core curriculum features courses in hazards governance, integrated emergency management, and applied data analysis. Professors help students develop a capstone project. Graduates may work as risk management specialists or emergency management directors.

International Affairs and Leadership

This 30-credit master's program emphasizes the leadership skills students need to advise elected officials and project global trends. Learners take courses in U.S. diplomacy, the modern global economy, and the making of U.S. national security policy. Some programs feature an optional one-semester internship. Participants intern in the United States or abroad.
Most Affordable Online Master's Degrees
Online College Resources
Helping you prepare and gain the most out of your educational experience.
Discover a program that is right for you.
Search schools to find the program that is right for you.