Most Affordable Online Dental Hygiene Degrees
For current dental hygienists, a bachelor's degree will allow you to further advance your career within the field.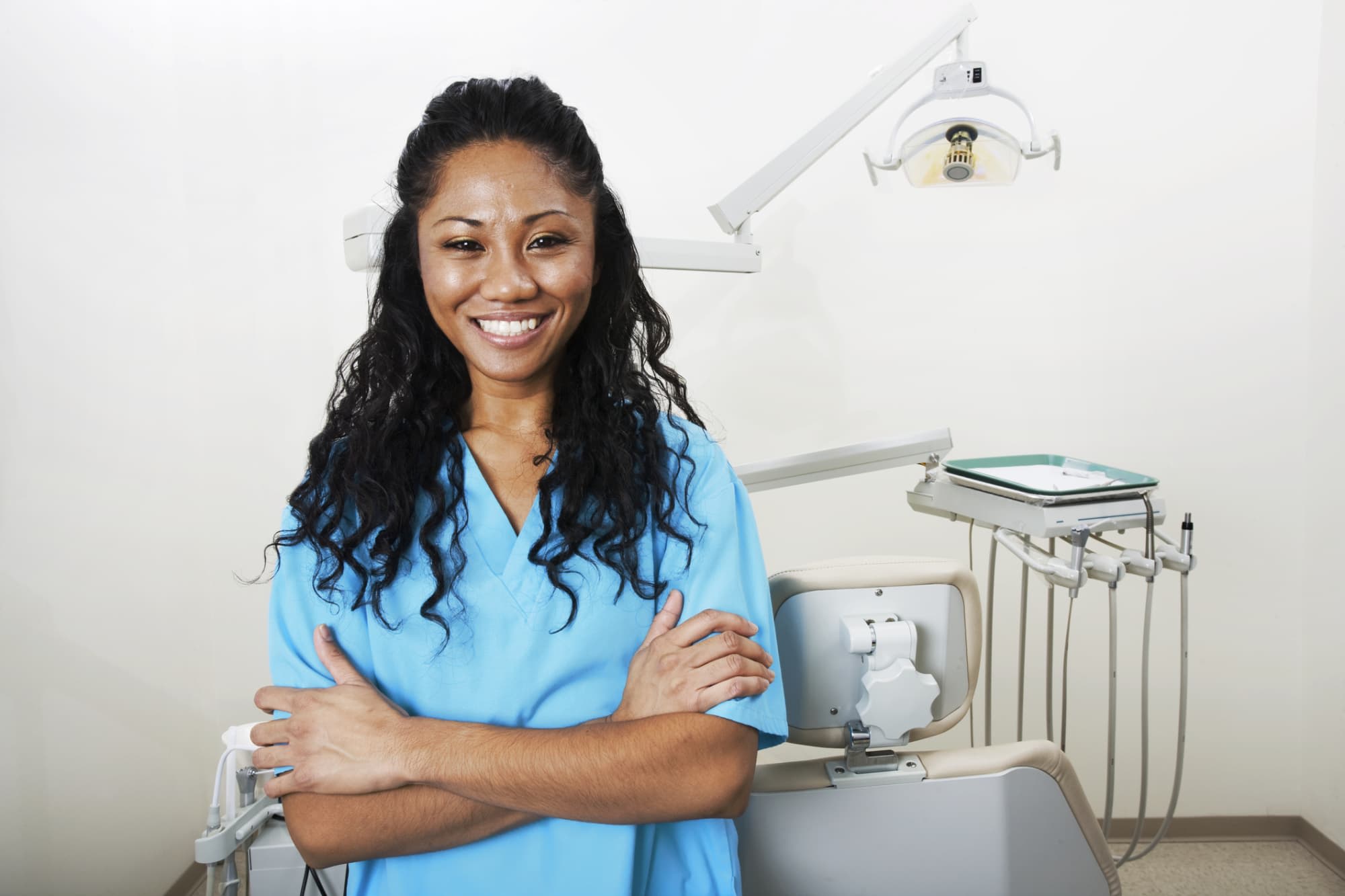 Are you ready to find your fit?
A career in dental hygiene not only offers stability, but it allows you the opportunity to greatly enhance smiles around the world! For current dental hygienists, a bachelor's degree will allow you to further advance your career within the field. From education and research to corporate and clinical settings, being a dental hygienist can mean much more than working in a local dentist's office. Of course, people in this industry should be comfortable with science and anatomy, and should be wholly unafraid of getting their hands dirty once in a while!
What kind of Dental Hygiene degree should you get?
If you are currently a licensed dental hygienist, you may want to consider pursuing a bachelor's degree in dental hygiene. While many degree programs are offered on campuses around the country, your schedule may not allow you to commute or live on-campus. In that case, there are a wide variety of online offerings within this field of study.
If you've already earned an associate's degree or you have a full-time job, you'll want a flexible and affordable option. Luckily, more and more colleges and universities offer unique online degrees for dental hygienists like yourself. And we've ranked the overall Best Online Colleges and Universities for your convenience!
Accredited Online College Programs
Explore our featured online programs and find the right match for you today
How much money do people make with a dental hygiene degree?
According to the Bureau of Labor Statistics, dental hygienists can earn upwards of $74,000 per year – and that's just with an associate's degree. Your income can increase simply by earning your bachelor's degree, depending on your intended career path. Remember, all states require dental hygienists to be licensed and requirements can vary depending on your state of residence.
Additionally, jobs for dental hygienists are expected to grow as much as 20% from now until 2026. This high demand for dental services is predicted to increase due to the aging population as well as advanced research that links oral health to overall health.
What can you do with a degree in dental hygiene?
Earning a bachelor of science degree in dental hygiene can open up many doors for graduates. Do you see yourself working in private practice? In a hospital or school setting? While you can certainly work in a dentist's office, you may wish to teach, work in health management, or even work in medical sales. Having a broader knowledge of dental care and techniques really allows dental hygienists to create a more tailored career based on their individual interests.
What are the requirements for a bachelor's degree in dental hygiene?
All of the programs we have ranked require their applicants to have earned at least an associate's degree, as well as a current license in their state of residence. These online bachelor's degrees are actually degree completion programs, meaning most of your credits will be transferred in. Once admitted, you'll be expected to take courses like Oral Diseases, Dental Public Health, Current Issues in Dental Hygiene, and more. Some of the below colleges offer asynchronous courses while others may require students to be online at specific times.
What are the best dental hygiene degrees?
Figuring out the best bachelor's program within any industry can be a job in and of itself! Luckily, the College Choice team has compiled a list of the 15 best online bachelor's in dental hygiene for current dental hygienists. These degrees provide the essential skills you'll need to succeed in and out of the dentist's office. Not only are the courses within these programs cutting-edge, but they are extremely affordable as well. Small class sizes paired with top professors, these online programs are the best money can buy. Check out our picks below!
Online College Resources
Helping you prepare and gain the most out of your educational experience.
Discover a program that is right for you.
Search schools to find the program that is right for you.