Best Master's In Secondary Education Degrees
A ranking of the best online master's in secondary education programs. Programs ranked by affordability, flexibility, and academic quality.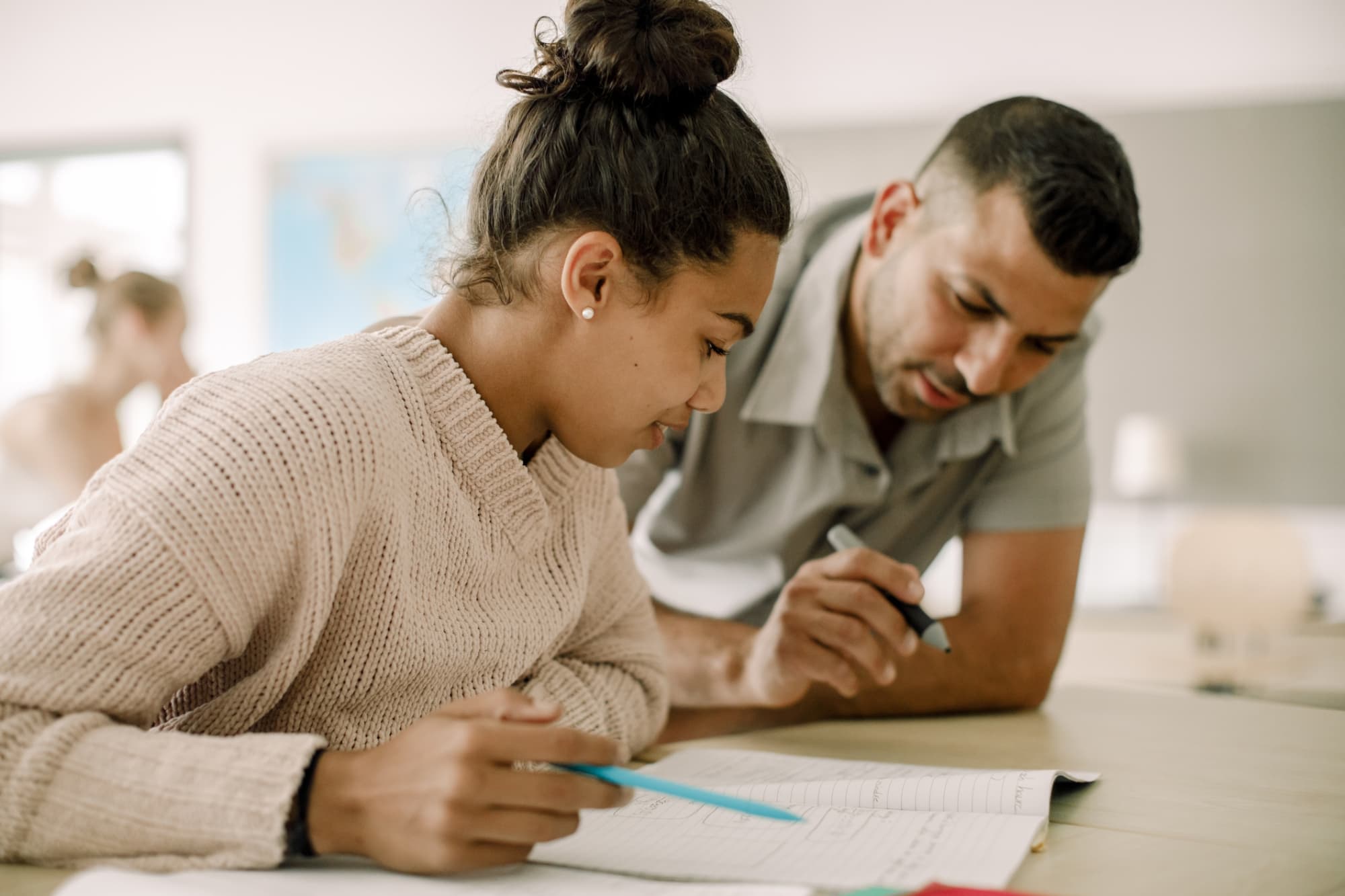 Are you ready to find your fit?
Do you love children and teaching? Are you looking to empower today's youth? Check out the Best Master's in Secondary Education Degrees today!
Secondary educators will always be needed. In every state, city, and town, there are kids looking to learn, grow, and become successful in whatever career paths they choose. Middle and high school teachers have a huge impact on their students. From helping them find their niche to encouraging them to follow their dreams, educators are much more than test graders and curriculum creators. If you're passionate about spreading knowledge and helping others, a degree in secondary education may be perfect for you.
What kind of Secondary Education degree should you get?
Once you decide to pursue a career in Secondary Education, it can be difficult to decide what type of degree to get. Should you attend an online college? An on-campus one? Should you choose a concentration or an area of expertise? Do you need a licensure or are you just looking for an advanced degree?
Those with a bachelor's degree in the field won't have as many opportunities as those with a more advanced degree, but all educators need to start somewhere! Whether you have a license or not, earning an advanced Master's degree will open up many more doors for you. Some of the below programs offer licensure, while others do not. Be sure to choose the program that makes the most sense for you.
If you're exploring other degrees and like the idea of working on your own schedule, College Choice has also ranked the overall Best Online Colleges and Universities for your convenience!
Accredited Online College Programs
Explore our featured online programs and find the right match for you today.
How much money do people make with a Secondary Education degree?
According to the Bureau of Labor Statistics, high school teachers make on average upwards of $58,000 a year. Of course, your salary will be contingent on the town you work in and whether you work in a public or private school.
High school teachers must have at least a bachelor's degree. In addition, public school teachers must have a state-issued certification or license. Jobs in this field are expected to grow 8 percent by 2026. Most high school teachers have a bachelor's degree in a specific area, like math or science, and an advanced degree in secondary education or some equivalent.
What can you do with a Master's in Secondary Education?
Earning a master's degree in Secondary Education will allow you to teach students in middle or high school. If you're interested in teaching on an even more advanced level, you may be eligible for a position as an adjunct professor with this degree. Having a master's in secondary education can open up plenty of doors in schools around the country. Just be sure to check on licensure requirements for the state you're planning to teach in.
What are the requirements for obtaining a Master's in Secondary Education?
Some programs will require students to have a bachelor's degree in a related field, while other programs will only ask for a GRE score. Some of the below programs also require graduate applicants to already have a teaching license. Once accepted into a master's program for Secondary Education, you'll most likely have to complete a certain number of hours of student teaching or an internship equivalent. More detailed requirements for each program can be found below!
What are the best Secondary Education degrees?
If you've already started looking around, you've noticed that there are a lot of Secondary Education programs out there. Not only that, but there are a plethora of different areas of specialization as well! We hope this College Choice ranking helps you find your perfect Secondary Education program to suit your career goals.
Looking forward to educating today's high school students? College Choice has taken the stress out of finding the perfect program. In fact, we've ranked the 35 Best Online Master's in Secondary Education Degrees for your convenience. Check them out below!
Best Online Master's in Secondary Education Degrees
See our rankings methodology page.
Online College Resources
Helping you prepare and gain the most out of your educational experience.
Discover a program that is right for you.
Search schools to find the program that is right for you.