Best Online Master's In Child Development Degrees
Best Accredited Online Master's in Child and Adolescent Psychology Programs. Ranked by affordability, flexibility, and academic quality.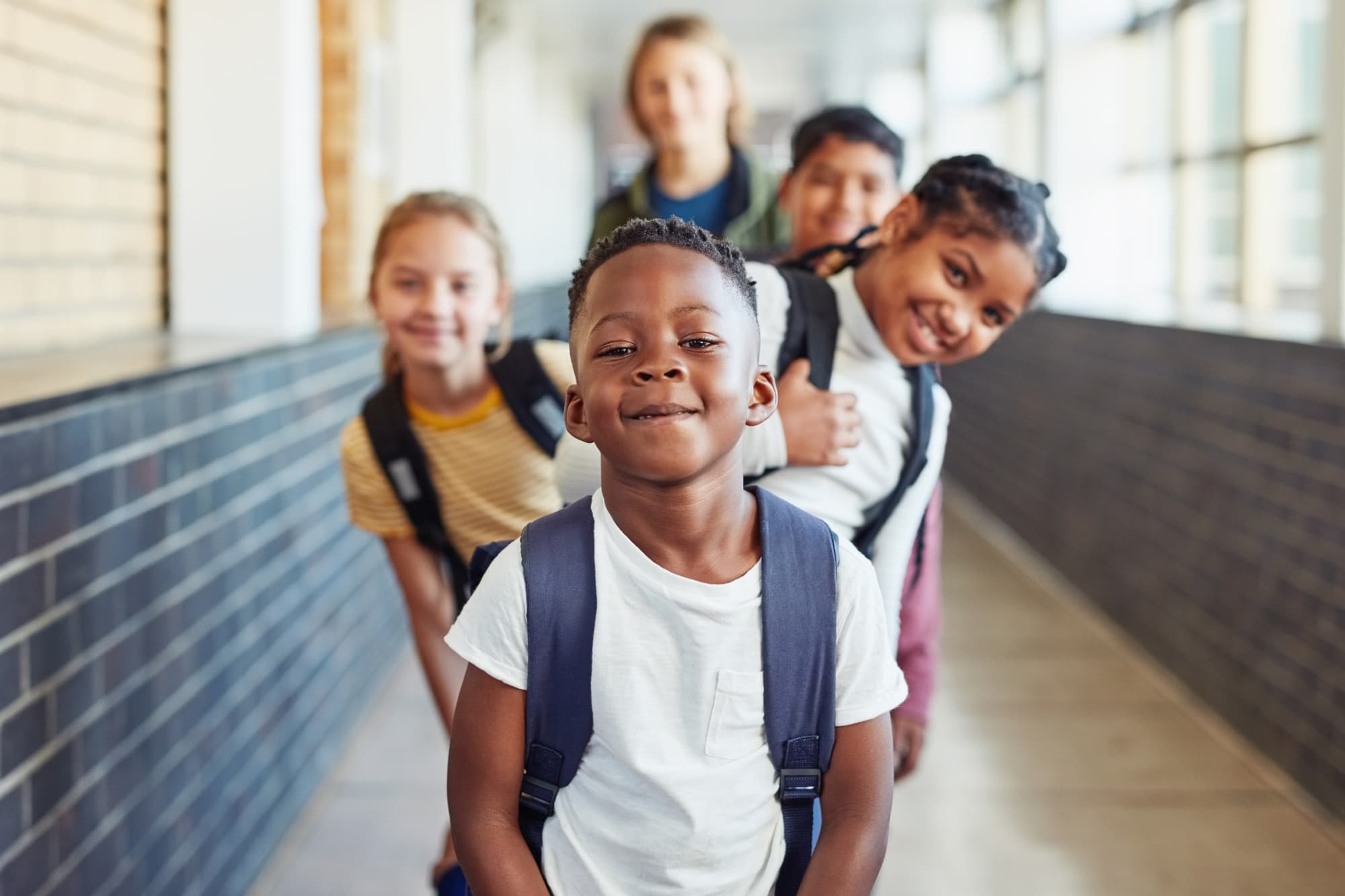 Are you ready to find your fit?
Advocacy, education, and commitment to the welfare of children is what a Master's in Child Development stands for.
A Master's in Child Development is the ideal degree for those who already have experience with teaching or working with children.
A Master's not only increases salary and career opportunities, but also increases one's chances of delving into deeper research relating to adolescent issues. In addition, an online degree is perfect for working professionals who may not have the time commitment of a traditional degree.
Many online Master's can be finished within two years, giving graduates a good time frame to adjust to a new career or higher position within their desired field.
Accredited Online College Programs
Explore our featured online programs and find the right match for you today.
What kind of Child Development degree should you get?
There are many degrees within the field of adolescent care that are not directly titled "Child Development," so it is important to have clear career goals before choosing a program.
For those that are interested in going into counseling, a psychology degree focusing on childhood behavior and development may be ideal. If you want to go into teaching, degrees with an emphasis on childhood program development are a good option.
In addition, if social work is an ideal career, many schools offer a Master's in Social Work with specializations in child development. For all of these paths, students should check to see if the program leads into a licensure program to practice within the state he/she wishes to work.
In addition, those who are already working professionals may wish to consider an online program instead of a traditional one that requires daily on-campus visits. Take a look at our ranking of the Top Online Universities to learn more about online education.
How much money do people with a Master's in Child Development make?
Those with a Master's can make significantly more than those with only a Bachelor's. For example, a director of an educational program or private school with a preschool can earn a beginning salary of $60,000 with a potential pay rise of up to $100,000 after many years of experience.
An early childhood special education teacher pays an average of $77,000 which can increase to almost $100,000 throughout the career. According to the U.S. Bureau of Labor Statistics, we can expect a 7% job growth increase for preschool and childcare center directors and a 6% job growth increase for kindergarten and elementary school teachers between the years of 2014 and 2024.
What can you do with a Child Development degree?
There are a lot of versatility with a degree in Child Development, however many graduates go into a career involving advocacy or education surrounding childhood issues. Popular careers are counseling, teaching, program development, program advisor, social work, etc.
Some people may even be hired into healthcare programs involving childhood health or work in different governmental branches. More specific career paths are available for those who carry a specific license (ie. counseling, teaching, etc.) to practice.
What are the requirements for a Master's in Child Development?
Many Master's in Child Development require a Bachelor's in a relating field such as psychology, education, or another specific degree related to children or family development.
Those with an unrelated Bachelor's can still obtain this degree, provided that they take a few additional general education courses to gain a foundation in child development theories. No other specific admission tests are required for this major other than the Graduate Record Examination (GRE) that most Master's programs require.
What are the best Master's in Child Development?
College Choice has ranked the Best Online Master's in Child Development degrees within the nation. Data was compiled from the National Center for Education Statistics' IPEDs database, Payscale, the U.S. News & World Report, and individual college websites.
Institutional excellence was ranked based on the college's endowment, reputation, student-to-faculty ratio, graduation rate, etc. Overall student success was ranked based on average amount of financial aid received, expected entering salary upon graduation, etc.
Ranking
See our rankings methodology page.
Online College Resources
Helping you prepare and gain the most out of your educational experience.
Discover a program that is right for you.
Search schools to find the program that is right for you.