All Contributors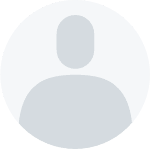 Maura Deering is a freelance writer and rowing/fitness coach in Seattle. She earned a BA in English (creative writing) and anthropology from the University of Washington and a law degree from the University of the Pacific, McGeorge School of Law in Sacramento, California. She recently retired from a 15-year career as an attorney. Deering is a published writer with a nonfiction book in progress. She has received silver medals for her writing from Parenting Publications of America and the Council for Advancement and Support of Education.
Editorial Guidelines
The CollegeChoice team is driven to provide students and parents with college information that is factual and backed by credible sources. Our team follows strict editorial guidelines and conducts interviews and expert reviews when possible. Read more about us.