Most Affordable Online Colleges In Oklahoma
Get started with your search for top-ranked schools in Oklahoma. Discover which colleges offer programs that fit your needs.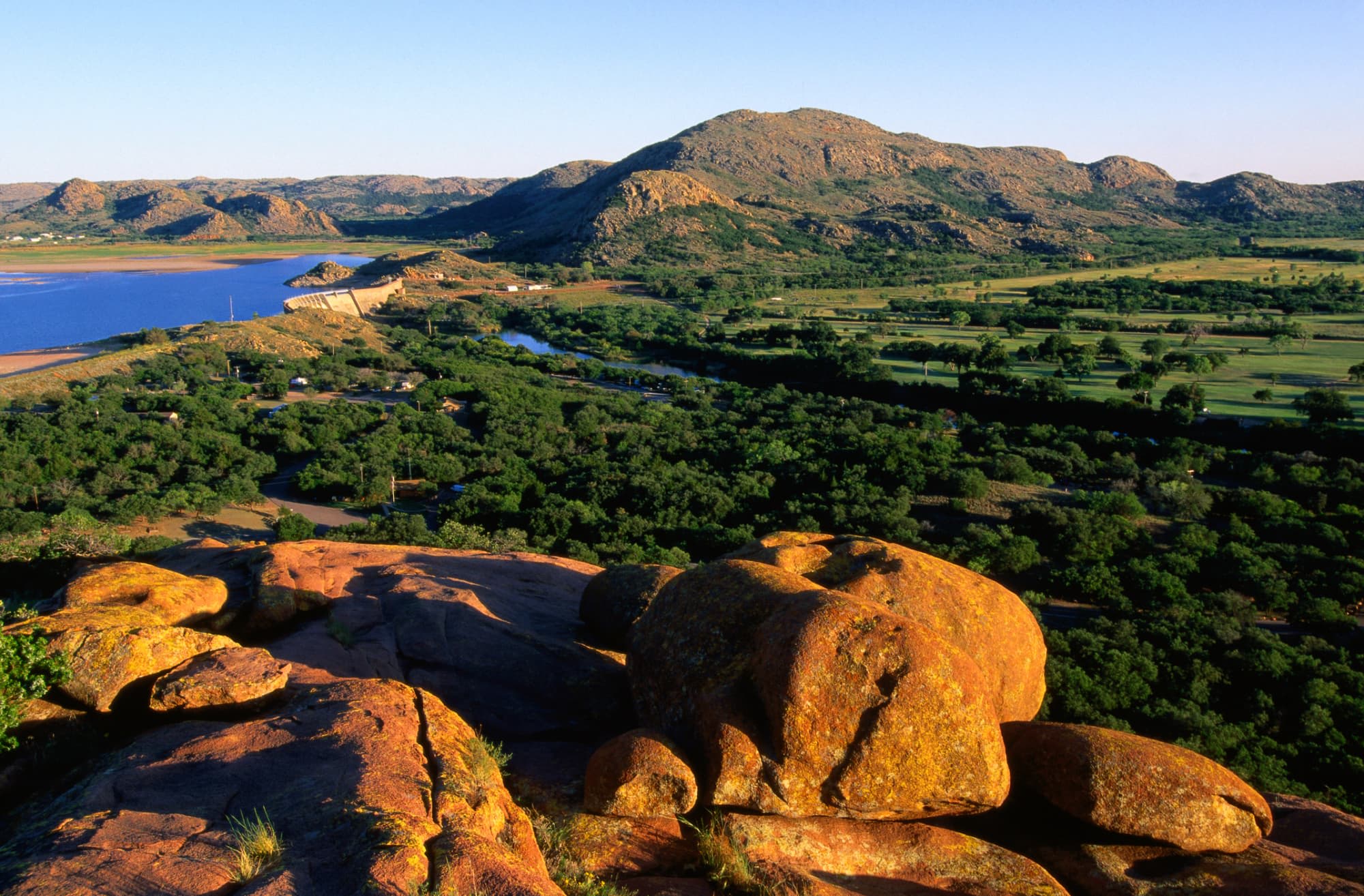 Are you ready to find your fit?
Online education in Oklahoma - at both the undergraduate and graduate level - is in its prime.
Oklahoma's state motto is Labor Omnia Vincit, or "Labor Conquers All Things." This motto holds true to this day. In the 21st century, Oklahoma leads the nation in agriculture, growing much of the nation's supply of beef, hogs, chickens, wheat, hay, and cotton. Manufacturing plants produce machinery for oil fields, construction, transportation, and food processing. Mining operations provide petroleum and natural gas, coal, and crushed limestone. All that to say, now is the BEST time to jump into the working world in Oklahoma. What better way then to earn an online degree?
What kind of online degree in Oklahoma should you get?
According to Accredited Schools Online, thirty-five Oklahoma colleges offer online education. The list below will provide more information about the top fifteen of those colleges. They are public and private, secular and religious, rural and city-centered.
Students earn associate's degrees to master's degrees, as well as post-graduate certificates and professional certification. The state embraces modern, flexible, self-paced higher education. No matter how you slice it, you'll find what you're looking for in one of these programs.
What can you do with an online degree in Oklahoma?
You've got options in Oklahoma! Employment rates for Oklahoma's college graduates reflect strong prospects in the STEM (science, technology, engineering, and mathematics) fields. An engineer holding a post-graduate certificate ranks highest with 96 percent finding employment within one year of graduation.
Options abound in residential and online education. The geosciences boast 85 percent placement, and computer information systems graduates find employment at a rate of 81 percent within one year. These high success rates correlate to national statistics, which show much lower unemployment rates for college graduates. While overall United States unemployment rates remain steady at 4.8 percent, graduates with a bachelor's degree or higher level of education have an unemployment rate of just 2.5 percent (as of January 2017).
How much money do people make with an online degree in Oklahoma?
The average income in Oklahoma is $49,176 - but that's just the state average! With a college degree in hand, you're guaranteed to land a job that will earn you more money. Even more, with online education, you don't need to give up your current work in order to get your degree.
There are also long-term financial perks to attending school in Oklahoma. To give residents a greater chance of future job security, the state created Oklahoma's Promise The program gives students in grades eight through ten the opportunity to earn college tuition through personal achievements and high standards of conduct. The student's family must earn no more than $50,000 per year, and only Oklahoma residents may apply.
What are the best online colleges in Oklahoma?
The results are in! Here at College Choice, we've boiled down the top 15 online colleges in Oklahoma. These calculations blended up-to-date statistics with performance metrics including student retention, financial aid packages, job placement, diversity, and investments in research. Our statistics come with the help of the fantastics resources at U.S. News & World Report, Payscale.com, and the Bureau of Labor and Statistics.
Rankings
See our rankings methodology page.
Online College Resources
Helping you prepare and gain the most out of your educational experience.
Discover a program that is right for you.
Search schools to find the program that is right for you.