Best Online Colleges In Michigan
Online colleges have come a long way in the last decade. With the latest in video-on-demand, interactive video, video conferencing technology, and software, distance learning has never been easier.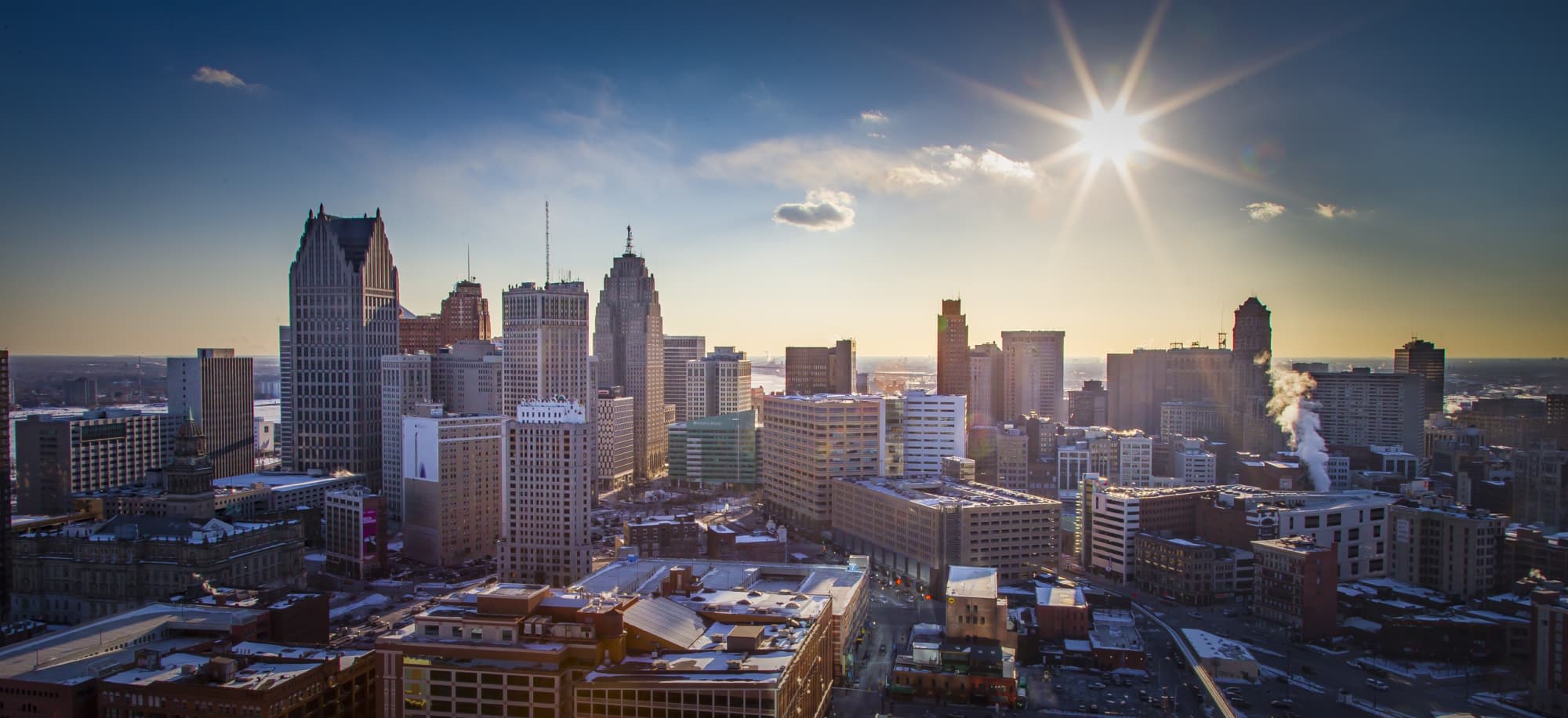 Are you ready to find your fit?
There is no better time than now to consider going to college in Michigan.
Employment projections indicate increases of 1.1 percent to 4.5 percent in 2017. Unemployment drops to 4.5 percent through 2019. Salaries and wages increase 3.7 percent in 2017, 3.9 percent in 2018, and 3.8 percent in 2019.
So what do you do when life keeps you from committing to time on a college campus? Online colleges have come a long way in the last decade. With the latest in Video on Demand, interactive video, video conferencing technology, and software, distance learning has never been easier. Options include adult education courses for personal growth; associate, bachelor, master, and doctoral degrees; specialist certifications; and post-graduate certificates.
The Open Education Database shows 97 Michigan colleges and universities now offer online classes, and opportunities expand yearly. The growth in online learning spiked after Governor Snyder issued his "Any Time, Any Place, Any Way, Any Pace" plan. The governor envisioned a system wherein public schools in Michigan offer students early college enrollment, online, and dual enrollment options to succeed.
The U.S. Department of Education found that in Michigan, 49,000 college students – 7 percent – take all courses online. For undergraduates, the number was 34,000. Another 66,000 take some of their classes online. In graduate programs, 17 percent (14,000) complete all coursework online. Another 7 percent (7,000) take advantage of at least one online class.
Note that top industries in Michigan include aerospace, automobile manufacturers and suppliers, carbon fiber/composites, agrobusiness, cyber security, and defense. Most of these require post-secondary education, and online curricula at state colleges help busy professionals, parents, caretakers, and out-of-state students to complete their degree and find their dream job.
Take advantage of the Midwestern Higher Education Compact, which provides reciprocal agreements between participating states. As part of the Midwest Student Exchange Program (MSEP), public universities agree to charge out-of-state students no more than 150 percent of in-state tuition. Private institutions discount their tuition rates by 10 percent. Over 100 schools agreed to follow the Compact, but individual participation remains discretionary and voluntary. Students should research the MSEP requirements before enrolling.
Accredited Online College Programs
Explore our featured online programs and find the right match for you today.
What are the best online colleges in Michigan?
The top 25 schools in the state are tabulated based on several sources of information. Critical data comes from each school's website, while other statistical analyses were performed by journalists, mathematicians, and data-gathering websites. Materials referenced include U.S. News and World Report, the IPEDS database from the National Center for Education Statistics, the Princeton Review, Money Magazine, and Payscale.com. The determination of rankings requires examination of the school's performance results, reputation, graduation rates, class sizes, and other details. The other factor includes outcomes for the school's graduates. Schools rank higher when graduates leave with lower debt-to-income ratios, higher starting salaries, and successful job placement.
Rankings
See our rankings methodology page.
Online College Resources
Helping you prepare and gain the most out of your educational experience.
Discover a program that is right for you.
Search schools to find the program that is right for you.