Best Online Master's In Real Estate Degrees
If understanding how market trends affect property values interests you, an online Master's in real estate may be the program for you.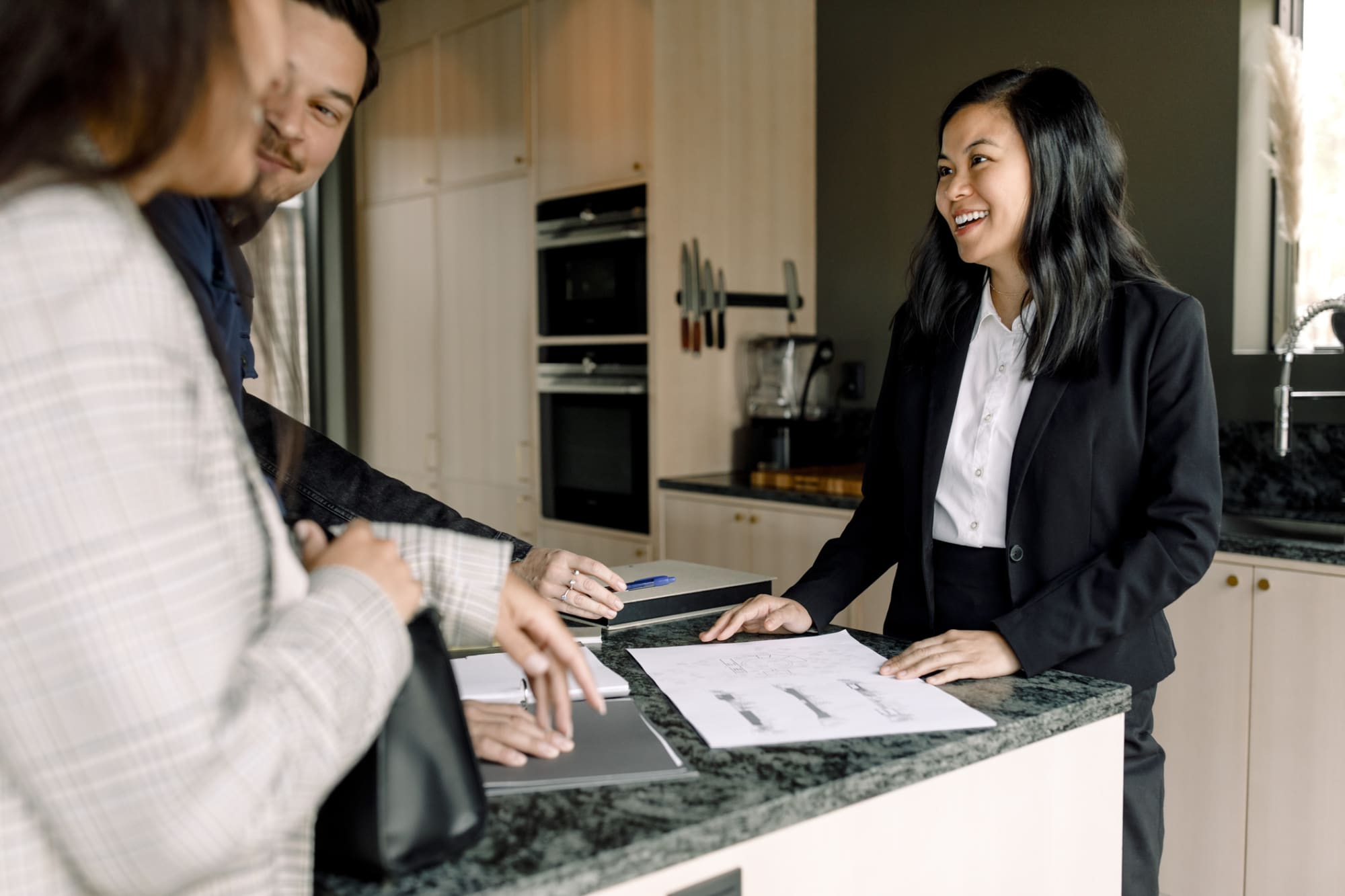 Are you ready to find your fit?
If understanding how market trends affect property values, an online Master's in Real Estate may be the program for you.
Real estate is the study of mortgage lending, development, brokerage and sales, valuation, and property management. Although a common job of real estate is to buy and sell homes, the field is much more than that.
Real estate brokers must have knowledge of basic economics and finance principles, as well as understand how the market works and changes over time. A Master's in Real Estate is ideal for experienced adults who want to buy, sell, and manage the property.
What type of master's in real estate should you get?
Generally, people can choose to get a master's specifically in real estate or pursue a regular master's of business administration with a concentration in real estate. While both programs give students an edge when it comes to experience and earning potential, those who study an MBA will have to take more classes that deal with business more generally. Therefore, these programs may have more required classes.
An online program may be ideal for working professionals. The majority of Master's in Real Estate degrees can be completed in two years or less. Students can also choose to take their time online, choosing either part or full-time. Overall, online degrees are more affordable than traditional on-campus ones, with many schools offering graduate aid or assistantships.
If you're considering degrees outside of real estate, click here for College Choice's Most Affordable Online Colleges for a Master's Degree.
Accredited Online College Programs
Explore our featured online programs and find the right match for you today.
How much money do people make with a master's in real estate?
According to Texas A&M, the starting salary for someone with a Master's in Real Estate is $59,000. However, starting salary can range from $40,000 to over $100,000 depending on state, experience, and company. According to PayScale, the average salary for those with an MBA specializing in Real Estate is $95,000.
In order to make more money, graduates should think about which area of real estate they want to go into and if they need any specific licenses or certificates. In general, those who work in cities tend to make more. In addition, applicants should research the average salary of agents in a particular company or association they may be interested in working for.
What can you do with a master's in real estate?
The majority of those who hold a Master's in Real Estate work in large cities, showing and investigating various properties. Some common job titles include property manager, real estate clerk, real estate agent, real estate appraiser, or real estate broker. Due to the busy nature of the job, people in this field regularly work more than 40 hours a week.
There are several career tracks within real estate, such as asset and portfolio management, development, or economic development and public policy. According to the US Bureau of Labor Statistics, real estate broker jobs are expected to experience a growth of 5 percent in the coming years, while a real estate asset manager is expected to grow 10 percent.
What are the requirements for a master's in real estate?
A bachelor's degree from an accredited institution is required. Applicants do not have to hold an undergraduate degree in business or real estate. A minimum GPA of 3.0 or better on a 4.0 scale is also a requirement for many programs. Students should also submit their Graduate Management Admission Test or Graduate Record Exam scores. Applicants who have demonstrated significant business or related work experience may be able to waive this requirement.
During the Master's in Real Estate program, students will be able to take a variety of courses such as general business classes, finance, economics, and accounting. Many programs also offer internship opportunities so students can get hands-on experience before entering the field. Within the final year or semester of the program, students may also be required to complete a capstone project to summarize what they have learned.
What are the most affordable online master's in real estate?
College Choice has compiled the 5 most affordable online master's in real estate. These schools were ranked based on one overarching factor - the overall average cost of an entire degree.
Our data comes from the National Center for Education Statistics' IPEDS database, which factors in expected fees and financial aid.
Top Affordable Online Master's in Real Estate
See our rankings methodology page.
Learn More...
Online College Resources
Helping you prepare and gain the most out of your educational experience.
Discover a program that is right for you.
Search schools to find the program that is right for you.