Online Management Degree Guide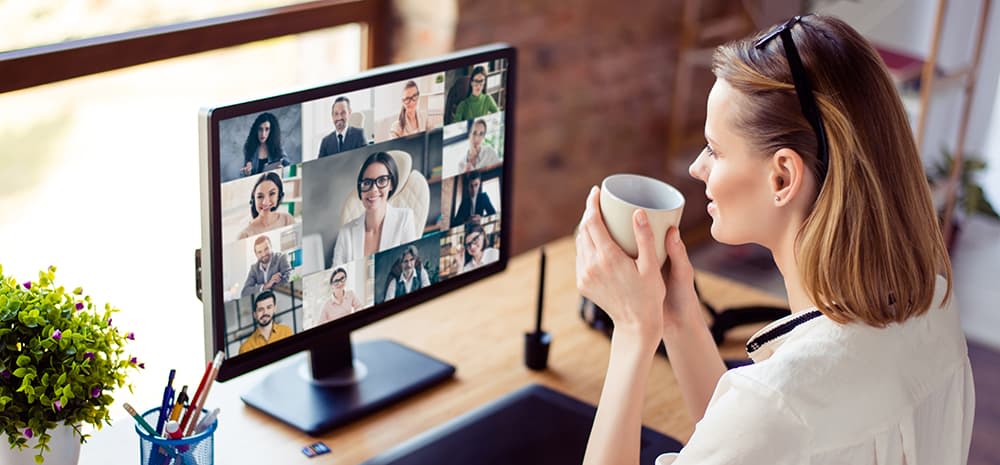 Are you ready to find your fit?
Individuals with a passion for empowering, motivating, and delegating often thrive in management positions. The Bureau of Labor Statistics (BLS) projects employment for managers to grow 5% from 2019-2029. Additionally, management professionals earn a median annual salary of $105,660, according to the BLS.
Managers typically focus on one industry or aspect of a business. For example, graduates of online management programs can work as marketing managers, administrative services managers, and compensation and benefits managers. Many management degrees offer concentration options to prepare learners for specialized roles.
Most management programs require essays, tests, and an internship. Students who pursue an online management degree often continue working while in school. This guide explores the benefits of pursuing an affordable management degree, along with professional organizations and scholarships for students in the field.
What degree is best for management?
A bachelor's in management qualifies holders for many entry-level positions. However, some organizations require graduates to complete a few years of on-the-job experience before becoming a manager.
What careers can I get with a management degree?
Graduates of online management programs can obtain leadership positions in nonprofits, corporations, and small businesses. Graduates can even work their way up to top-level executive positions, such as CEO.
What is the most in-demand business degree?
The BLS projects many management positions to grow at an above-average pace. However, demand varies by position. For example, the BLS projects employment for construction managers to grow 8% from 2019-2029, much faster than the average for all occupations.
How do I start a career in management?
Many aspiring managers begin by earning a bachelor's degree. After graduation, individuals often gain experience in entry-level positions before pursuing management roles. Professionals may further improve their marketability by earning a master's degree.
Accredited Online College Programs
Explore our featured online programs and find the right match for you today.
Individuals pursuing a management degree learn how to lead teams and contribute to a business's overall success. Degree-seekers prepare to facilitate employees' professional development, make ethical business decisions, use strategic analysis, and execute projects.
Online management programs typically require practical and theory-based courses. Curricula often explore principles of marketing, leadership theories, and strategic planning. However, exact courses vary based on the student's concentration area. For example, individuals studying construction management also learn about safety codes, and human resources programs cover topics such as talent requisition.
Why Get a Management Degree?
While pursuing an online management degree requires time and financial investments, the increased earning potential can offset the cost. The list below highlights a few common reasons for individuals to pursue an online management degree.
Increase Earning Potential

According to the BLS, most managers earn higher median salaries than coordinators or assistants in the same field. For example, public relations and fundraising managers earn a median salary of $116,180 per year, while public relations specialists earn a median annual salary of only $61,150.

Qualify for Promotions

While many professionals begin in entry-level positions and work their way up to management roles, this can take many years. A management degree prepares employees with the necessary skills that can lead to promotions.

Enjoy Scheduling Flexibility

Since online management programs typically offer flexible scheduling options, distance learners often work while earning their degree. This allows management students to gain practical experience.

Save Money on Tuition and Fees

Students pursuing an online management degree often pay lower tuition rates than on-campus students. Additionally, most schools waive campus fees for distance learners.

Gain a Deeper Understanding

While individuals can develop technical skills while working in management roles, students in online management programs explore the theories behind management practices.
What Are the Requirements for a Management Degree?
Students in online management programs gain academic knowledge and practical experience. Management students often partner with local businesses to create strategic management plans. Additionally, many management majors develop connections to local businesses through internships and capstone projects.
Management courses typically follow a lecture-based format and require essays and multiple-choice tests. Curricula often culminate with a thesis or portfolio project during the final semester. While completing a thesis, students conduct research and fill a gap in industry knowledge. Learners may also create a digital or physical portfolio comprising their academic and internship projects.
To access additional learning opportunities and career resources, management students can join professional organizations. Many professional associations offer discounted membership rates for students. These organizations often host webinars, networking sessions, and informational conferences. The following list features three professional organizations for students in online management programs.
This organization connects management professionals with continuing learning opportunities. AMA also offers a free student e-membership. Student members can access a digital quarterly management publication, job readiness webcasts, and a skills assessment. Student members also receive discounts on seminars.
Project management professionals and students can join this organization. PMI offers a discounted student membership, which provides access to more than 1,000 free tools and templates. The organization hosts events to encourage networking among members.
SHRM offers member benefits including in-person and virtual group training and a digital library with on-demand resources. Student members receive a discounted membership rate and opportunities to network with human resource professionals.
Scholarships for Management Students
Even students pursuing an affordable management degree can benefit from scholarships. General scholarships are often the most competitive. Management students can improve their chance of earning an award by focusing on scholarships reserved for students with leadership experience. The list below highlights two scholarships for management majors.
---
Who Can Apply: This scholarship program supports learners who demonstrate leadership within their school and community. Graduating high school seniors can apply, and recipients must attend an accredited college. Applicants must not be related to a Coca-Cola employee.
Amount: $20,000
---
Who Can Apply: The National Society of High School Scholars offers two scholarships each year to students who demonstrate leadership and management skills. Candidates may qualify through volunteer work, community engagement, or a commitment to diversity and inclusion. Applicants must submit a 500- to 800-word essay, an academic resume, and a recommendation from an educator.
Amount: $5,000
Most Affordable Online Management Degrees 2021
Online College Resources
Helping you prepare and gain the most out of your educational experience.
Discover a program that is right for you.
Search schools to find the program that is right for you.