Most Affordable Online Forensic Accounting Degrees
Forensic accounting is working its way to the forefront of law enforcement. Along with cybercrime, white collar crime is more and more prevalent.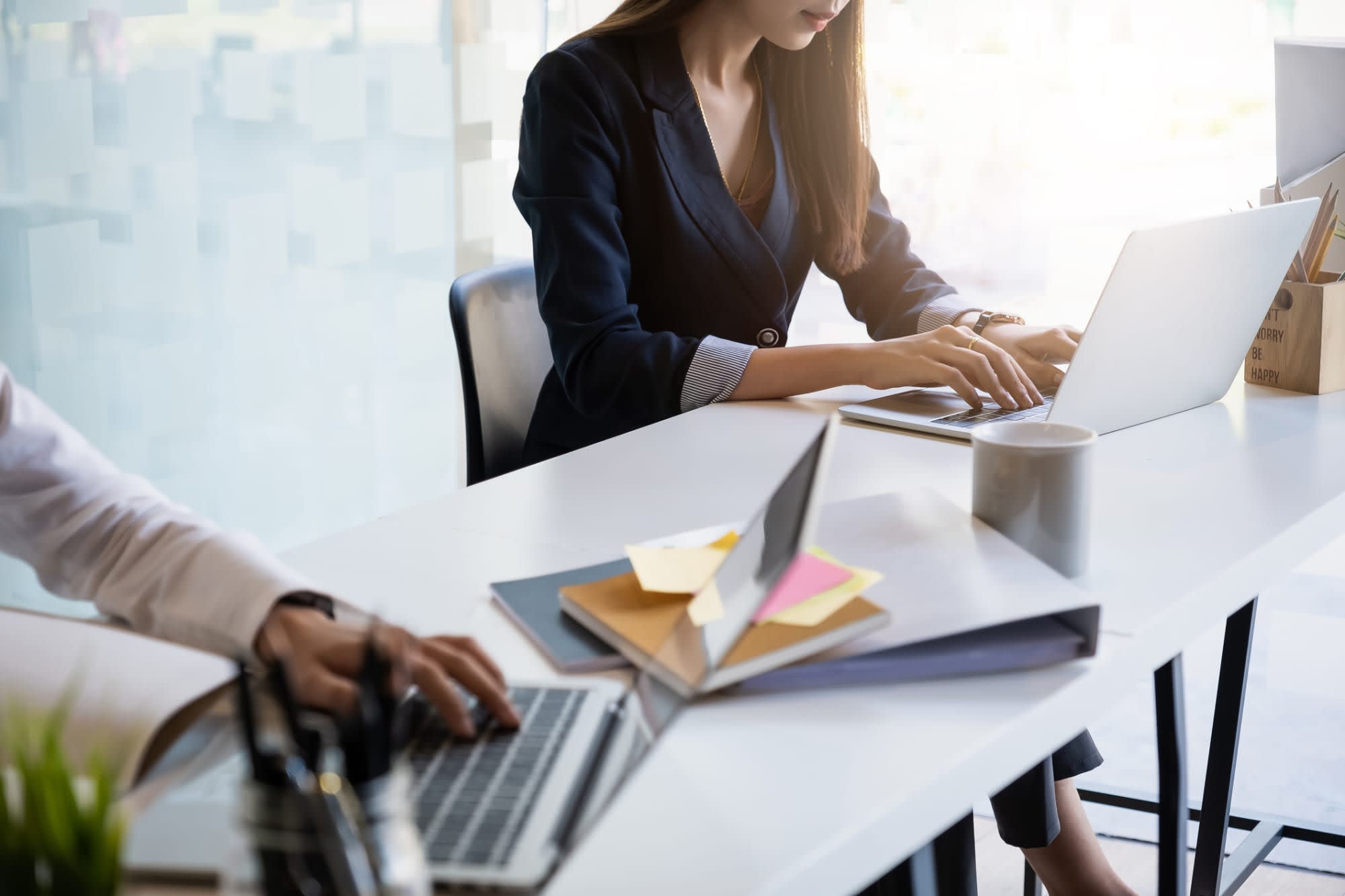 Are you ready to find your fit?
Take the first step toward a career of crime-busting and number-crunching with an affordable online bachelor's in forensic accounting.
Forensic accounting is working its way to the forefront of law enforcement. Along with cybercrime, white collar crime is more and more prevalent. Money laundering. Tax evasion. Insider trading. Financial fraud. These are all examples of the kinds of crime you'll uncover as a forensic accountant.
Accredited Online College Programs
Explore our featured online programs and find the right match for you today.
What kind of online bachelor's in forensic accounting should you get?
We've done most of the hard work for you already: all ten of these programs are affordable and flexible. We know that money is on the forefront of most people's minds when it comes to getting an education. We don't blame you! Education is expensive. You can breathe easy knowing that none of these programs will break the bank.
Another thing all of these programs have in common is that they are 100 percent online. These days, online learning is increasingly popular and effective for working adults. Distance-learning programs are flexible, affordable, and equally as academically rigorous as any traditional program.
As you sort through these schools, you'll notice that they vary in their focus on forensic accounting. Some programs feature forensic accounting as a concentration, others as a minor, and even others as just a select number of classes.
With forensic accounting, you'll most likely need to pursue a master's degree in order to land a job in the field. But why not get a headstart?
If you want to explore flexible continuing education options, check out College Choice's guide to the Most Affordable Online Colleges and Universities.
How much money do people make with an online bachelor's in forensic accounting?
You'll be happy to learn that your education will pay off in a big way, especially since you're looking at some of the most affordable programs for forensic accounting.
The numbers are on your side in the field of accounting. According to the Bureau of Labor Statistics, accountants make on average $68,150 per year, but that number increases to an average of $72,950 for accountants working in finance and insurance.
Once you've earned a master's degree in forensic accounting and have nailed down the needed certification, you can make upwards of $104,500 per year as a Certified Fraud Examiner. Another optimistic statistic shows that there will be jobs waiting for you after graduation. As a whole, forensic science positions are expected to rise in demand by 17 percent in the next ten years. Getting started on that track will set you up for a ton of options once you're ready to enter the job market.
What can you do with an online bachelor's in forensic accounting?
An online bachelor's in forensic accounting is a fantastic first step to a rewarding career. It's unlikely, however, that you would stop at a bachelor's degree if being a forensic accountant is your ultimate goal.
All of these programs will prepare you to become an entry-level accountant. And if you need to find a job right out of the gate, becoming an accountant is a perfect way to start. Getting experience in your field of choice is always a smart move. It looks great on a resume and it gives you time to clarify your next step.
Once you work your way up to becoming a forensic accountant, though, your job description will get a little more interesting. You'll likely be hired at a company or consulting agency to perform audits on financial transactions and business funds. That means you'll be looking through receipts, tax returns, financial agreements, and other documents to see if anything seems fishy. If you find incriminating data or evidence, it's up to you to prepare and present that data in court. You could do this at practically any level—government, insurance, health care, big business. The list could go on!
What are the requirements for an online bachelor's in forensic accounting?
The great thing about these programs is the ease in which you can apply. You're not expected to have everything mastered when you start off—that's why you go to college!
Basically, most schools want to see your high school transcripts and proof that you graduated with a GPA over 2.0. Most of the programs last between one and four years. Some schools have accelerated programs in which you can complete the online courses at your own pace. For other programs, you'll be moving through the curriculum with a cohort. Most degree programs will require anywhere from 120 to 180 credit hours to complete.
Here's something to keep in mind as you select a program: what do you want to get out of your undergraduate experience? Do you want to add a minor? Do you want to become a Certified Public Accountant? Do you want to be at the top of your class? Keep these goals in mind and use them as a way to select the program that meets your needs the best.
Learn more about accountant requirements.
What are the most affordable online bachelor's in forensic accounting degrees?
Below you'll find the 10 most affordable online bachelor's in forensic accounting. The first step in figuring out this batch of schools was selecting the most affordable online schools out there that incorporated Forensic Accounting. Then we gathered the academic quality of each program. Last but not least, we factored in student happiness using retention rates and graduation rates.
Our methodology draws from our own data experts at College Choice, the resources at U.S. News & World Report, and the top-notch statistics at Payscale.com. Let the numbers be your guide in finding an affordable bachelor's program in Forensic Accounting.
Ranking
See our rankings methodology page.
Online College Resources
Helping you prepare and gain the most out of your educational experience.
Discover a program that is right for you.
Search schools to find the program that is right for you.