Best PhDs In Film Studies
A PhD in film studies can lead to new and exciting career opportunities. Here, we list the top programs available.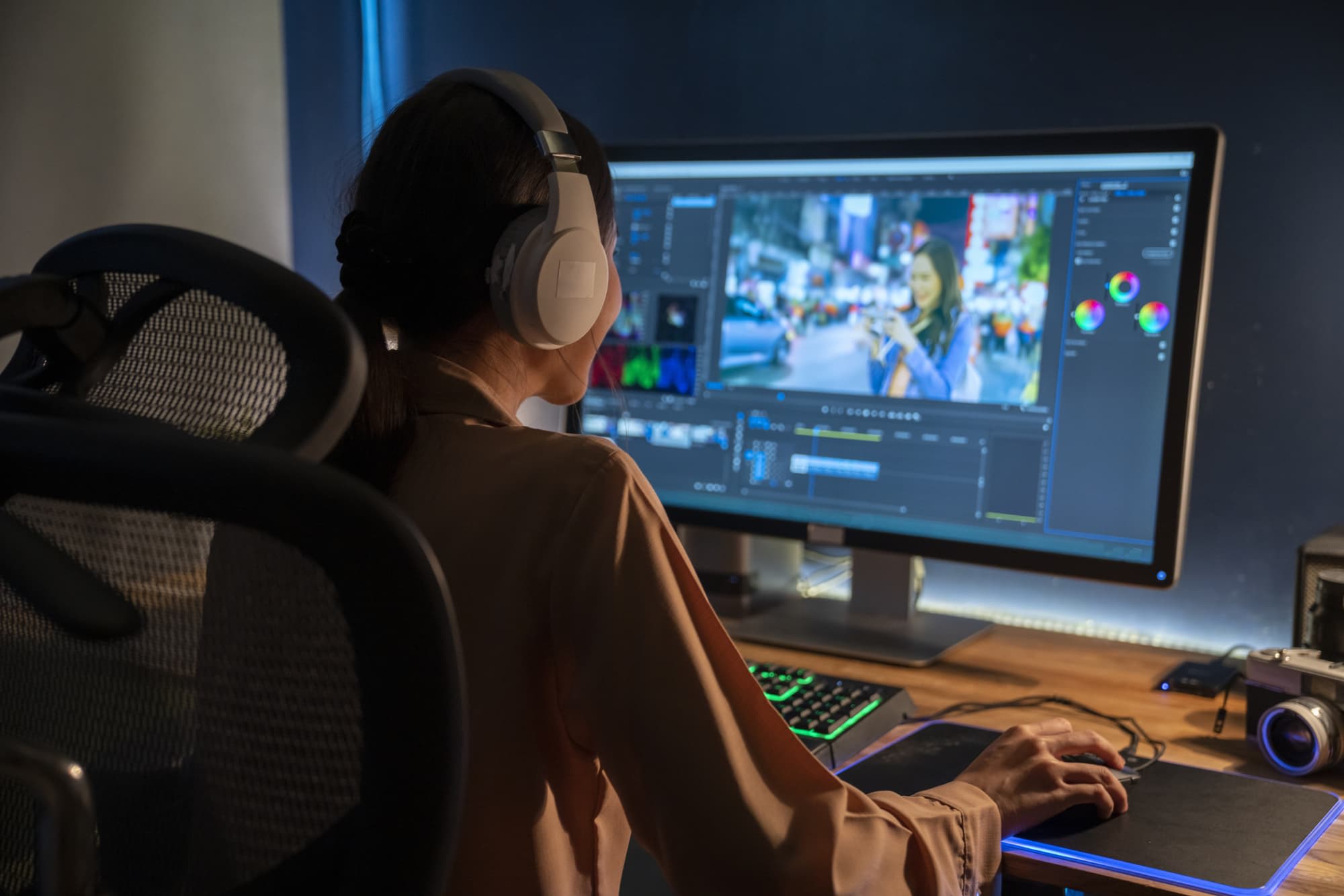 Are you ready to find your fit?
To discover more about the nuts and bolts of film, and to accelerate your career, consider a PhD in film studies.
Whether you are drawn to classic silent films or to modern-day cinematic marvels, if you have a desire to pursue film and a passion to create, a PhD in film studies might be the right choice for you.
Pursuing a degree in film studies will prepare you to work in a variety of fields. When you're just starting out, a bachelor's or master's degree will be sufficient to provide you with the necessary background skills and knowledge to break into the industry.
However, as you seek higher-ranking positions in the film industry, you will want to obtain a degree that will provide you with the most advanced level of education. A PhD is considered a terminal degree in film studies. It will allow you to focus on the most in-depth topics in cinematic production, from film criticism to film history.
What kind of film studies degree should you get?
Depending on your career goals, you should find a degree in film studies that will match your aspirations. For example, if you want to teach film, you should look for programs that develop teaching skills. If you want to work in the film industry, you should seek a program that offers a more hands-on approach to the discipline.
A PhD requires a significant amount of work and dedication. If you are pursuing a PhD, there is a great possibility that you are already working in the film industry. Therefore, you need a degree that will mesh with your other life commitments, while at the same time providing you with the high caliber of education your demanding career will require.
Still not sure that a PhD in film studies is the right choice for you? Consider our ranking of the Best Online Colleges and Universities for a detailed look at all of the programs out there.
Accredited Online College Programs
Explore our featured online programs and find the right match for you today.
How much money do people make with a PhD in film studies?
A PhD in film studies is the highest level of education that you can obtain in this field. Therefore, you can expect to earn a salary that is higher than those earned by individuals who only have undergraduate degrees.
Because this degree will prepare you for work in a wide variety of fields, including those in teaching, television, and production, your average salary will also vary. Most professionals earn an average salary of $61,000, according to Payscale. The highest earners are those that are employed in higher education and have several years of experience.
The average growth rate for these degrees also varies due to the diversity of careers in the industry. If you are working as a film editor, college professor, or camera operator, you may earn a slightly lower salary, but you will always have work – these jobs are growing by a whopping 13 to 15 percent, which is much higher than the national average. If, however, you choose to work as an actor, your pay will be varied and you will experience a lower rate of growth though it still remains well above average.
What can you do with a PhD in film studies?
A PhD in film studies will expose you to a wide variety of career opportunities. You might work in academics, pursuing a scholarly or research-based career, or you could work in the fine arts or film production. Potential career options include those as a cinematographer, film archivist, actor, film producer, college professor, or script supervisor.
Typical employers are generally found in major metropolitan areas, but that's not always the case. With a degree in film studies, you could work all over the world for major employers like cinemas, independent production companies, large broadcasters, newspapers, or market research companies. Some individuals with PhDs in film studies even go on to work in advertising, multimedia, or public relations.
What are the requirements for a PhD in film studies?
To obtain a PhD in film studies, you will be required to first possess a bachelor's or master's degree in a related area. Many individuals enter with prior experience in communications, the fine arts, or teaching. Depending on the school's admissions policy, you may be required to have a certain GPA as well as satisfactory GRE scores.
Once enrolled, you will develop subject-specific skills in filmmaking and film theory. You will take classes that focus on technical skills like sound recording and camera operation, as well as those that specialize in a certain area, like screenwriting or film journalism.
While all programs will vary in regard to the classes that are required, all programs will help you develop skills in research, critical analysis, and communication. You will learn how to work both independently as well as in a group, and you will also be required to demonstrate resourcefulness and creativity as you approach your studies.
What are the best PhDs in film studies?
Film studies is a unique discipline, and as a result, there is no one best PhD in film studies for everyone. You should find a degree that helps you tailor your studies to your career goal. Because this industry is so diverse, each degree program is equally one-of-a-kind.
However, we do our best to bring to you the most impressive list of the best schools in the country for film studies. To do this, we look for the programs that offer the best-ranked programs in film studies, as determined by academic rigor, reputation among employers, and student satisfaction. We also examine each school's affordability and retention.
Our list represents the most detailed ranking of PhDs in film studies that you will find. However, we encourage you to learn more about the detailed process we use to determine the best schools by visiting our methodology page.
Before we finalize our list and pass it on to you to review, we make sure it includes only the top schools for film studies. These schools don't just offer the best programs but are also well-respected in their approach to student success, overall satisfaction, and affordability.
Consider these top five PhDs as you look for the degree in film studies that will help you accelerate your career.
Online College Resources
Helping you prepare and gain the most out of your educational experience.
Discover a program that is right for you.
Search schools to find the program that is right for you.