Best Masters In Animation Degrees
Though a master's in animation degree fully prepares you to work for animation conglomerates such as Pixar and Dreamworks, your options are in fact even broader and more versatile.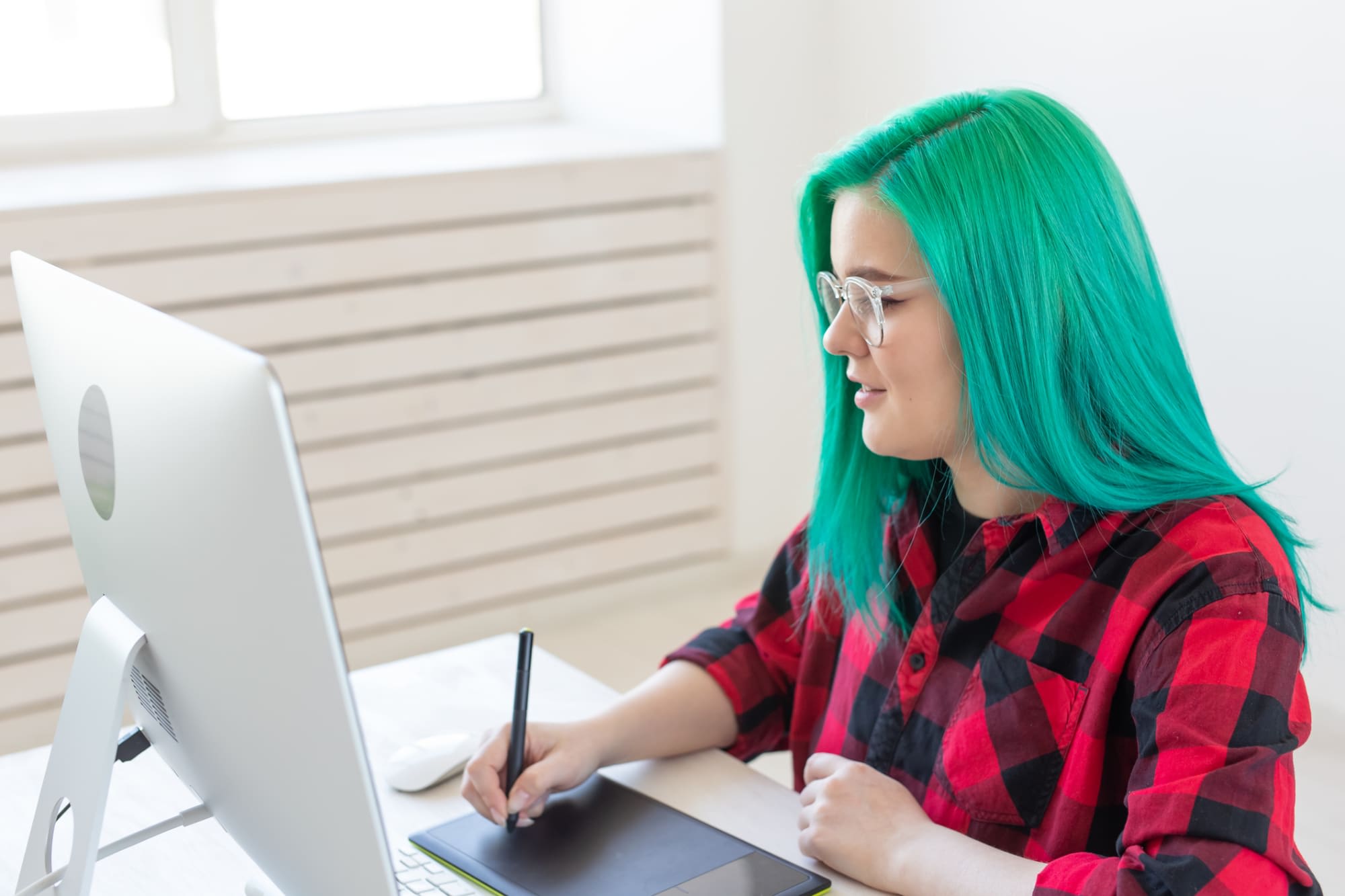 Are you ready to find your fit?
Bring your career into 3D with one of the nation's best master's in animation degrees.
Are you captivated by compelling narratives and imaginative characters? Do you think animation gives fresh opportunities to tell stories? Are you looking for a way to advance your current creative skill sets and inspire new vision?
Then a Master of Fine Arts (MFA) in animation may be for you!
What kind of master's in animation degree should you get?
Each of the 10 programs on our list is an MFA degree. This means you are guaranteed a creative foundation in animation fundamentals. You will hone your technique and craft while working closely with faculty who are internationally and nationally respected artists.
However, each program does still vary in its emphasis. For example, while some colleges focus mostly on animation in film, such as Rochester Institute of Technology, others stress the importance of a broad-based education in digital media, such as DigiPen University.
To find the best fit for you, think about your career goals and creative vision. Then ask yourself which program will provide the right opportunities to make those ambitions come to life.
And though most of the degrees below are traditional, on-campus programs, it doesn't hurt to consider online education. Distance education is both a flexible and affordable way to earn your degree and advance your career. So, be sure to check out College Choice's 50 Most Affordable Online Master's Degrees.
Accredited Online College Programs
Explore our featured online programs and find the right match for you today.
How much money do people make with a master's in animation degree?
Depending on your title and level of management, the average salary for an MFA graduate in Animation varies. However, the industry is a lucrative one.
For example, Multimedia Artists and Animators make on average $31 an hour. That translates to over $65,000 a year. And if you're a Producer or Director that number leaps up to nearly $71,000 annually.
In addition to making good money, a career in animation ensures you a lifetime of stability. In fact, the need for Multimedia Artists and Animators is projected to grow another 8 percent in the next few years. And for Directors and Producers that number expands to 12 percent!
What can you do with a master's in animation degree?
Though a Master's in Animation degree fully prepares you to work for animation conglomerates such as Pixar and Dreamworks, your options are in fact even broader and more versatile.
For example, an animation MFA program not only teaches you how to best implement cutting edge digital technology. It also supports your artistic vision through coursework covering storylines, characters, and craft development.
Therefore, you will graduate ready to enter various industries, from tech to education. And you'll be equipped to work in many settings. Whether you want to become an art director, film editor, multimedia specialist, character artist, or production designer, an MFA in Animation can help you get there.
What are the requirements for a master's in animation degree?
To earn a MFA in Animation, you are looking at two years of full time study. During your first year you will take many courses on animation and media fundamentals. In these classes you will learn the history of animation, 2D and 3D art, character animation basics, and maybe even some screenwriting.
In your second year you will take even more specialized courses, including workshops where you will discuss your projects with the class to receive critical feedback. Specialized coursework ranges, encompassing several areas of animation. The work you do in your second year, therefore, directs your future career as you become an expert in your field.
Finally, some of these programs encourage or require you to complete an internship. We've been sure to note those.
What are the best master's in animation degrees?
While some of these programs are offered through large universities and others through small arts colleges, all 10 share one thing in common: they are the nation's best MFA in animation programs.
To determine the best programs we first examined the reputation of each school across the nation that offers the degree. From there we explored other crucial factors, such as retention, which is a sign of student satisfaction. Finally, we took into account graduate salaries and tuition rates to get an idea of the return on investment.
This thorough research helped us determine the nation's best programs for advanced training in animation.
Our figures and information come from the university and colleges' websites, PayScale, and nationally recognized U.S. News & World Report and The National Center for Education Statistics.
Rankings
See our rankings methodology page.
Online College Resources
Helping you prepare and gain the most out of your educational experience.
Discover a program that is right for you.
Search schools to find the program that is right for you.