Most Affordable Online Bachelor's In International Business Degrees
All of these programs will provide a business foundation upon which you can build. And all programs will offer unique learning opportunities that will set you apart from the crowd.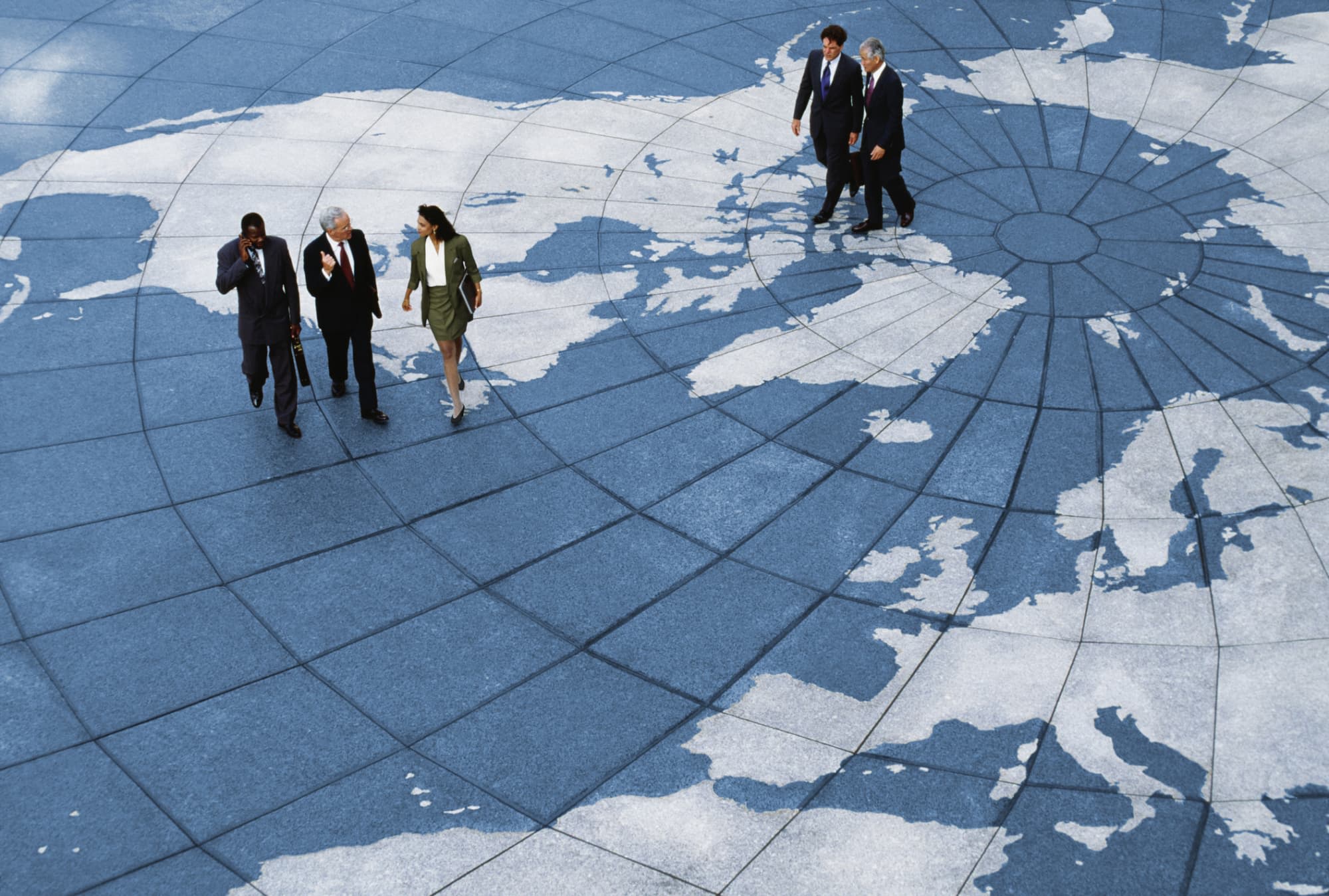 Are you ready to find your fit?
Capitalize on a connected world and earn one of the nation's most affordable online International Business degrees.
Are you passionate about building international relationships within the context of a global economy? Do you envision yourself a leader collaborating with multinational corporations? Do you want to earn your bachelor's degree without breaking the bank?
Then an online international business degree is for you!
Accredited Online College Programs
Explore our featured online programs and find the right match for you today.
What kind of online International Business degree should you get?
All of these programs will provide a business foundation upon which you can build. And all programs will offer unique learning opportunities that will set you apart from the crowd.
For example, while some programs, such as Florida International University, focus on information management in the global context, others provide a faith-based perspective, such as Oral Roberts and Liberty universities. And still others offer a broad business administration degree.
Whichever program best reflects your career goals and personal interests, know that all of these degrees can be completed fully online and at the fraction of the costs of other universities.
Distance education is an increasingly flexible way to advance your education and career. But it's also super affordable too, as these programs demonstrate. So be sure to check out College Choice's Most Affordable Online Colleges and Universities.
How much money do people make with an online International Business degree?
One of these degrees will open up many vocational doors for you. And all those doors will lead to lucrative, stable careers.
For example, international accountants can make nearly $70,000 a year, according to the Bureau of Labor Statistics. International financial managers, however, make upwards of $125,000 annually. As do international marketing managers, who bring home an average salary of nearly $130,000.
Those salaries plus these tuition rates means a degree in international business offers a stellar return on investment.
What can you do with an online international business degree?
As we wrote above, an online international business degree will make you an expert in finance, marketing, and operations. These general business skills, plus the specialized skills you'll gain from an international business degree, such as a language proficiency, will ensure you an array of career options upon graduation.
But don't just take it from us. The programs below have graduated students who have gone on to work in an array of settings, from the home offices of start up companies to the skyscrapers of multinational corporations overseas.
The most popular career titles for people with an international business degree include:
International economist
International banker
Import/export specialist
International financial expert
What are the requirements for an online international business degree?
To earn a bachelor's in international business, you will first need to complete two full years of general education classes. Whether you already have some credits in stow, or you plan to start fresh, all 10 programs below will take transfer credits and offer these core courses.
Once those are out of the way you will dive head first into business fundamentals, including classes on marketing, finance, economics, and operations. From there you will complete highly specialized coursework in international business relations. This includes courses such as:
International management
Intercultural communication
International dimensions in business and culture
Finally, you will gain some hands-on experience at all 10 of these schools because internship and capstone projects are required.
What are the most affordable online international business degrees?
Though some of these international business programs are housed in business colleges and others are offered through religious universities, all share one thing in common: they offer the most affordable way to break into the industry.
To find the most affordable online Bachelor's in International Business programs we first found every program in the nation that offers the degree online. We then factored in tuition rates, scholarship opportunities, grant and financial aid packages, and more.
After such comprehensive number crunching we were able to determine the 10 most affordable online degrees in international business.
Our figures and information come from the university and colleges' websites, PayScale, and nationally recognized U.S. News & World Report. average net tuition comes from The National Center for Education Statistics, which includes school fees and average financial aid.
Most Affordable Online International Business Degrees
See our rankings methodology page.
Online College Resources
Helping you prepare and gain the most out of your educational experience.
Discover a program that is right for you.
Search schools to find the program that is right for you.