Best Online Fire Science Degrees 2021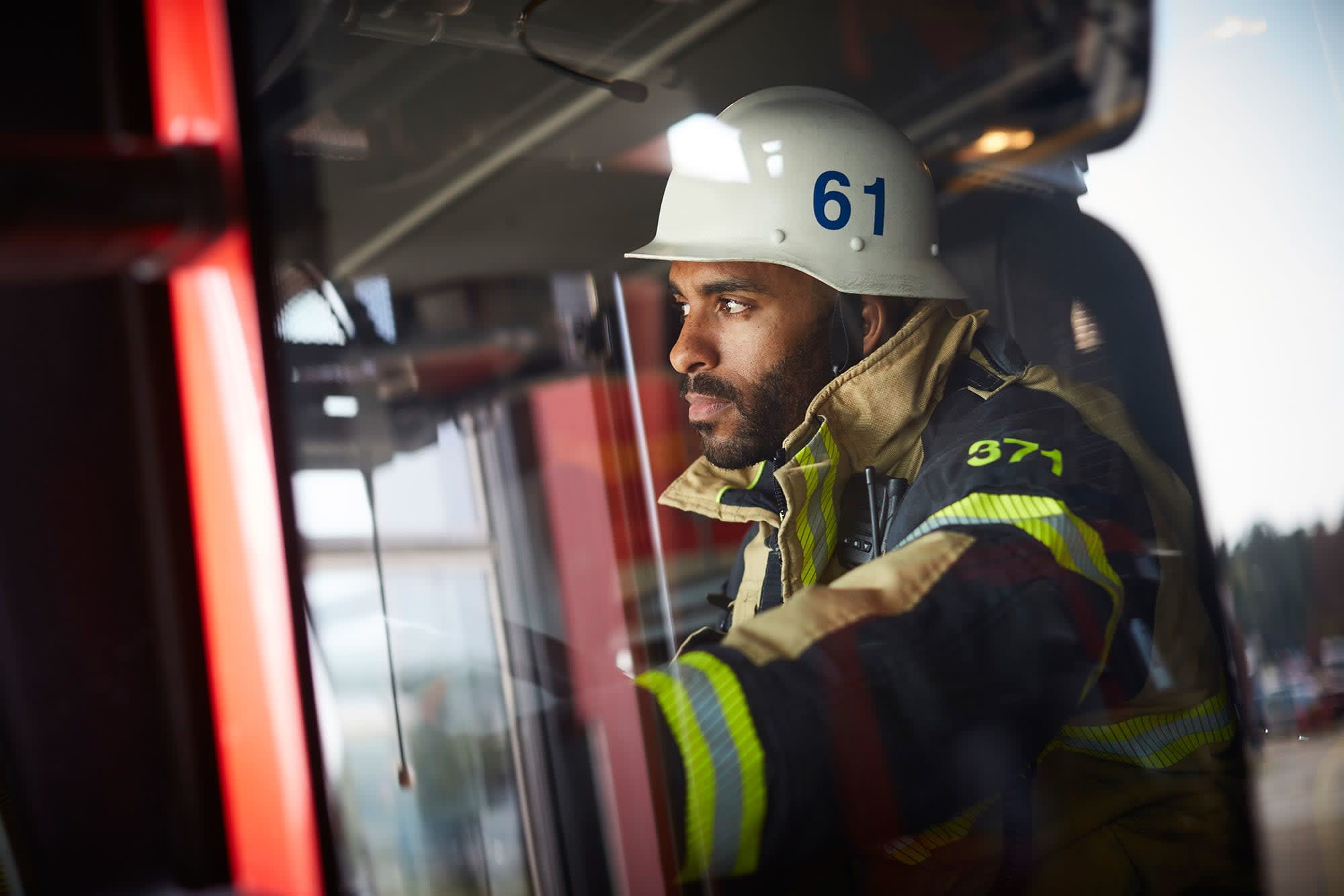 Are you ready to find your fit?
Online fire science degrees furnish a broad skill set applicable to leadership roles in fire services, public safety, and emergency management. These programs help students build technical and administrative competencies while deepening field knowledge.
According to the Bureau of Labor Statistics (BLS), firefighters earn a median salary of $50,850 per year. Graduates with a fire science degree may also work as fire inspectors and investigators and earn a median annual salary of $60,230. Additional careers for graduates in this field include fire protection engineer and fire marshal.
Fire science professionals benefit from strong job growth potential. For example, the BLS projects demand for firefighters to increase by 6% between 2019-2029 and demand for fire inspectors and investigators to increase by 8% in the same period.
Our guide ranks the top online fire science programs in the country. It also covers the benefits of earning an online fire science degree, as well as scholarship opportunities for fire science students.
Is a fire science degree worth it?
Yes, a degree in fire science can help aspiring firefighters stand out in the job market. It may also qualify current professionals for promotion to senior positions.
What degree is best for firefighting?
Associate and bachelor's degrees benefit early- and mid-career firefighters. Promotion beyond battalion chief, and positions like fire marshal, typically require a bachelor's degree or higher.
Do firefighters with degrees get paid more?
Earning a fire science degree can help firefighters advance to higher-paid positions. Some fire departments offer supplemental compensation for employees with an associate or bachelor's degree.
How long do firefighters go to school?
Online fire science degrees at the associate level typically require two years of full-time study. Bachelor's degrees typically require four years, or about two years for transfer students with an associate degree.
Sponsored Schools
See our rankings methodology page.
Online fire science degrees often cater to students with professional or volunteer firefighting experience. These programs develop advanced understanding of fire protection, safety, prevention, and suppression. Distance learning programs offer a flexible and convenient path to earning a fire science degree.
Students build administrative competencies through coursework exploring field-specific practices in human resource management, budgeting, and strategic planning. Learners also study topics like fire research application, fire-related human behavior, and political and legal issues affecting the field. Some programs offer concentrations in areas such as fire safety, fire protection, and occupational safety.
Why Get a Fire Science Degree?
A fire science degree allows students to enhance their professional skills, rise within the profession, and make a positive impact on their communities.
Prepare for Certification

A bachelor's degree in fire science fulfills the educational requirements for the National Fire Academy's executive fire officer certification program. Managing officer certification candidates need an associate degree.

Increased Salary

Early-career firefighters typically earn under $43,000 annually. Earning a degree can lead to advancement and higher pay. Fire captains, for example, earn about $71,000 per year, on average.

Career Mobility

An online fire science degree can position graduates for promotions. The degree also prepares current firefighters for a career shift to areas such as fire inspection.

Rewarding Work

A recent survey found that firefighting holds the highest job satisfaction rate among U.S. industries. Firefighters cited camaraderie and dedication to their mission as positive aspects of the job.

Community Engagement

Fire departments play an important public safety education role. They often partner with community organizations, schools, and media to raise fire safety and risk reduction awareness.
What Are the Requirements for a Fire Science Degree?
Admission requirements for online fire science programs vary by institution. Associate programs may only require a high school or GED diploma. Many bachelor's-level programs require applicants to submit standardized test scores, recommendation letters, and transcripts.
Colleges may also require applicants to hold fire science experience, professional certifications, and/or a minimum GPA. Many master's programs require a bachelor's degree in fire science or a related field.
Best Online Fire Science Degrees 2021
---
A public institution with its main campus in Gainesville, Florida, UF Online's bachelor of science in fire and emergency services prepares students for career advancement in the emergency services industry. Participants learn critical thinking, communication, and organizational strategies and command.

Studies for the 120-credit undergraduate program include industry-related financial management, ethical practices and leadership, disaster planning and control, and strategic management. The program also offers specializations in fire, emergency medical services management, and emergency management.

First-time students must demonstrate proof of high school graduation or equivalent, with a cumulative C average in the academic core. Lower- or upper-division transfer students must demonstrate a cumulative 2.0 GPA in college coursework. UFOnline also requires students to reach the minimum ACT or SAT scores.

UF is regionally accredited by the Southern Association of Colleges and Schools Commission on Colleges.

Based in Pocatello, Idaho State offers a bachelor of science in fire service administration. The degree aims to prepare graduates as organizational leaders in the industry.

Geared toward those interested in professional firefighting careers, the 120-credit curriculum covers fire and emergency services administration, personnel management, fire prevention organization and management, and political and legal foundations of fire protection. Students must also study the application of fire research, which involves reviewing fire-related research, and developing a research plan using qualitative and quantitative methodologies.

First-time students must show proof of high school graduation with a minimum 2.5 GPA and completion of the Idaho Core Requirements. ISU also requires minimum SAT scores of 1030 or ACT 18. Transfer students need to submit all previous school transcripts and have a minimum 2.0 cumulative GPA.

ISU is regionally accredited by the Northwest Commission on Colleges and Universities.

A private Catholic school with its campus in Paxton, Massachusetts, Anna Maria offers an online bachelor of science in fire science for students with associate degrees or 60 transferrable credits from an approved institution. Students build a strong foundation in the technical aspects of firefighting while developing professional and managerial skills. Graduates might go on to such careers as fire chief, fire investigator, or fire prevention educator.

Required fire science courses include emergency services management, disaster planning and control, fire investigation and analysis, and emergency services budgeting and finance. Students may also pursue a fifth-year option to obtain a master's in public administration alongside the undergraduate degree. Graduates leave with knowledge of federal and regional regulations, how to interact with the media, and how to design disaster planning strategies.

Applicants must submit proof of an associate degree with a minimum 2.0 GPA or 60 transferable credit hours. Anna Maria also grants credits to students with state or national EMT certification and FFI/II Pro-Bard/IFSAC certification.

Anna Maria is regionally accredited by the New England Commission on Higher Education.
Professional organizations allow online fire science degree candidates to expand their knowledge and skills, connect with established professionals, and shape their profession through volunteerism and advocacy. Members can often attend national and local events, participate in online communities, and access cutting-edge research and trends in their field.
NFPA develops fire and electrical safety codes and standards, spearheads public outreach programs, and administers certifications for fire inspectors and related professions. Members can attend networking events, submit papers to NFPA's publications, and participate in its mentorship program.
IAFF represents over 324,000 firefighters and paramedics across the United States and Canada. An active trade union and lobbying organization, the association promotes innovation in fire and emergency services, convenes at an annual conference, and provides continuing education resources. Members must hold full-time employment in fire, emergency medical, or rescue services.
Dedicated to supporting and advocating for women firefighters, Women in Fire provides resources, tools, and education focused on achieving gender equality in fire services. Its programs include fire camps for young women and a mentorship program for members.
Scholarships for Fire Science Students
Learners pursuing online fire science degrees can take advantage of scholarships to help offset the cost of their education. Many scholarships award students in particular geographic areas, while others accept applications nationwide. The following list outlines several scholarship opportunities for fire science students.
---
Who Can Apply: Future Fighters awards the scholarship to learners preparing for careers as firefighters, paramedics, and EMTs. Applicants must submit an essay, interview a local firefighter, and submit transcripts.
Amount: Varies
---
Who Can Apply: Established in memory of police officer Collin Rose, the scholarship provides financial assistance to students planning careers in mediation, dispute resolution, criminal justice, law enforcement, paramedic services, and firefighting. Applicants must live in Michigan and hold a 2.5 GPA or higher.
Amount: $1,000
---
Who Can Apply: The Pearl Mae Foundation sponsors scholarships for graduate and undergraduate students pursuing careers in healthcare and first responder fields. Applicants must submit transcripts, an essay, recommendations, and financial information. Applicants from South Florida receive priority consideration.
Amount: Varies
Recommended Reading
Helping you prepare and gain the most out of your educational experience.
Discover a program that is right for you.
Search schools to find the program that is right for you.