All Contributors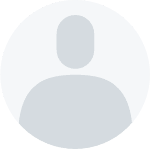 James M. Tobin is a writer, researcher, and editor specializing in student reference and academic research materials related to technology, business, finance, law, and the humanities. He began his professional career in editorial services in 2001 and holds MFA, BFA, and BA degrees in creative writing, journalism, and English literature with an emphasis on research methods.
Education: MFA Creative Writing; BFA Journalism; BA English Literature
Subject areas:
Business, finance, law, technology, the humanities
Editorial Guidelines
The CollegeChoice team is driven to provide students and parents with college information that is factual and backed by credible sources. Our team follows strict editorial guidelines and conducts interviews and expert reviews when possible. Read more about us.