Best Master's In Construction Management Degrees
If you want to succeed in the higher levels of the hospitality industry, formal training for management positions is essential. A master's in construction management will help you navigate the complexities of the industry.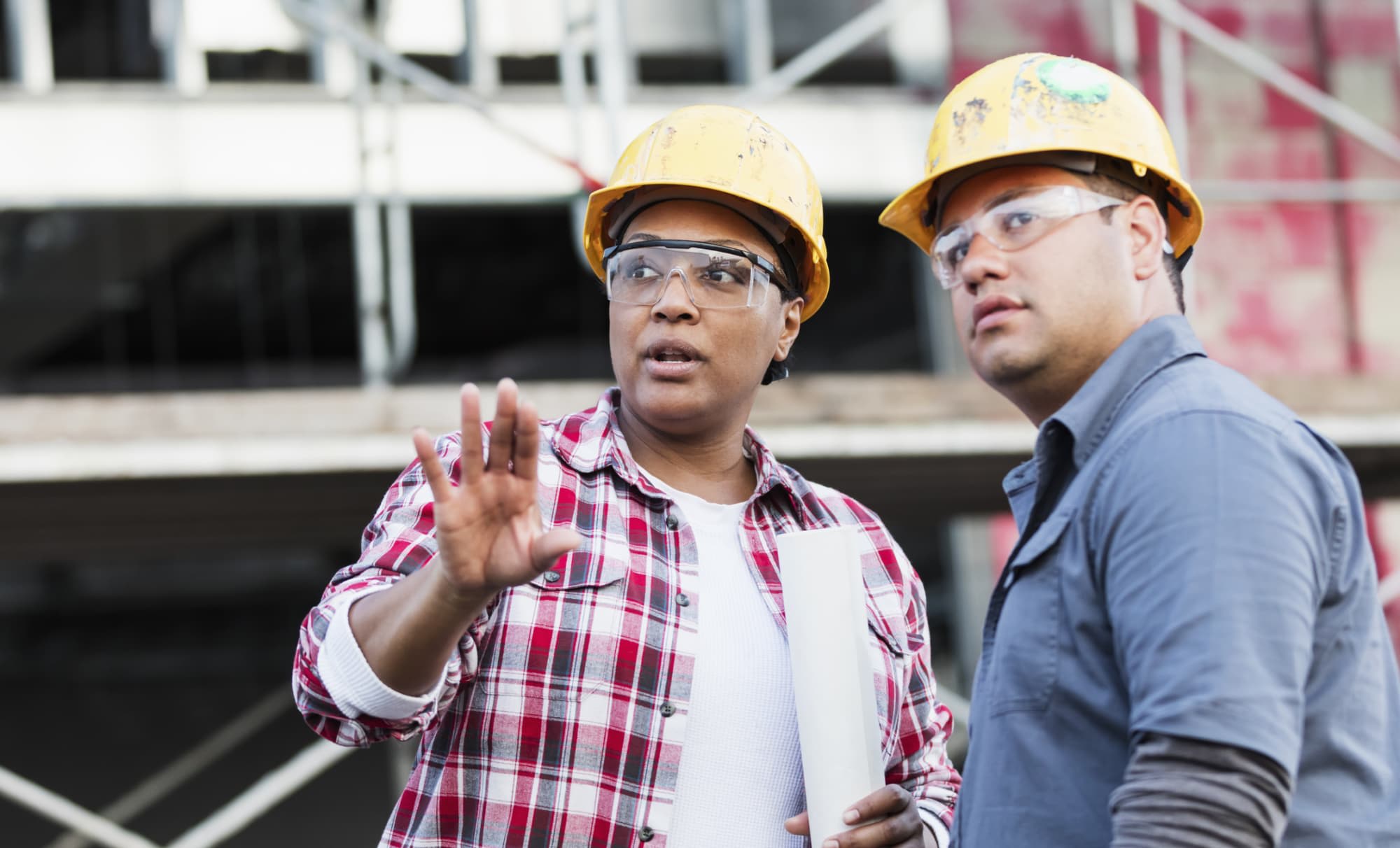 Are you ready to find your fit?
Develop business acumen and gain frontline experience in the construction industry with a Master's in Construction Management.
If you're reading this page, you probably know that the construction industry has a growing need for professionals with advanced technical, management and applied research skills. And while it's common for many construction professionals to learn many of their skills on the job, on-site training will only take you so far.
If you want to succeed in the higher levels of the hospitality industry, formal training for management positions is essential. Do you want to improve your current job performance and advance into management? Or are you thinking of launching your own entrepreneurial venture? Either way, a Master's in Construction Management will help you navigate the complexities of the industry.
What kind of construction management degree should you get?
There are many Construction Management programs to choose from as well as modes of delivery. Traditionally when we think of going to college we think of a brick and mortar campus. But today there are many options for those whose life commitments don't allow them to pursue a traditional on-campus degree program.
Online programs have come a long way from their early days of dubious respectability. You can now complete many academic programs either on campus, online, or through a hybrid of both. You will achieve the same degree online as your campus-based counterparts—sometimes at a significantly lower tuition. If you're interested, check out our list of the Best Online Colleges and Universities.
How much money do people make with a construction management degree?
The income outlook for Construction Managers is looking promising. According to the Bureau of Labor Statistics, Construction Managers make a median salary of $89,300 per year. Education and experience will, of course, dramatically influence your pay— in 2015, the highest-paid individuals in the profession made $155,200. So there's a lot of room for growth. And salaries are on the rise.
Not surprisingly, where you live also makes a significant difference. U.S. News and World Report list the top-paying metropolitan areas for Construction Management as Atlantic City, New Jersey; Winchester, Virginia; and Newark, New Jersey.
Accredited Online College Programs
Explore our featured online programs and find the right match for you today.
What can you do with a degree in construction management?
Construction management is a complex job which encompasses multiple overlapping roles. As a construction manager, you'll need to be familiar with all aspects of construction—from financing and construction methods to legal requirements. Generally speaking, it's not a nine to five job. And while you may have a main office, you'll spend a lot of time in the field.
Just a few jobs you'll be responsible for as a Construction Manager include:
Cost estimating and project financing
Construction techniques
Human and material resources
Construction law
Conflict resolution
Environmental safety and conservation
Whatever program you choose, make sure it covers the bases!
What are the requirements for a degree in construction management?
Admission requirements vary widely from program to program, but there are a few constants that you will notice. Here are some common requirements:
You'll need an undergraduate degree from an accredited institution. Many programs are open to candidates with degrees in any area, but there may be bridging requirements (extra courses) to ensure readiness for the program.
Many, but not all, schools require good GRE or GMAT scores.
Most programs want their students to have professional experience. This can be either from a full- or part-time job in the industry or relevant internship(s).
If you are missing or lacking in a component, it is always worth getting in touch with the school to see if there is some way you can compensate. Many schools take a holistic approach to admissions, and you may be able to make up in one area what you lack in another.
What are the best construction management degrees?
At College Choice, we've done extensive research to find the best Construction Management degrees. Below you'll find the best 25 master's programs, laid out for you in an easy-to-read ranking. Our methodology takes into account the academic trifecta: institutional reputation, return on investment, and student satisfaction.
We weigh criteria like reputation scores, tuition costs, early career earnings, and peer assessments from a variety of sources to come up with a composite score that reflects academic excellence and the return on your tuition dollar.
We hope this ranking will help you find the perfect Construction Management program!
Best Master's Programs in Construction Management
See our rankings methodology page.
Online College Resources
Helping you prepare and gain the most out of your educational experience.
Discover a program that is right for you.
Search schools to find the program that is right for you.