What Is a Business Degree?
Earning a business degree can lead to new career opportunities. Here, we list the top programs available.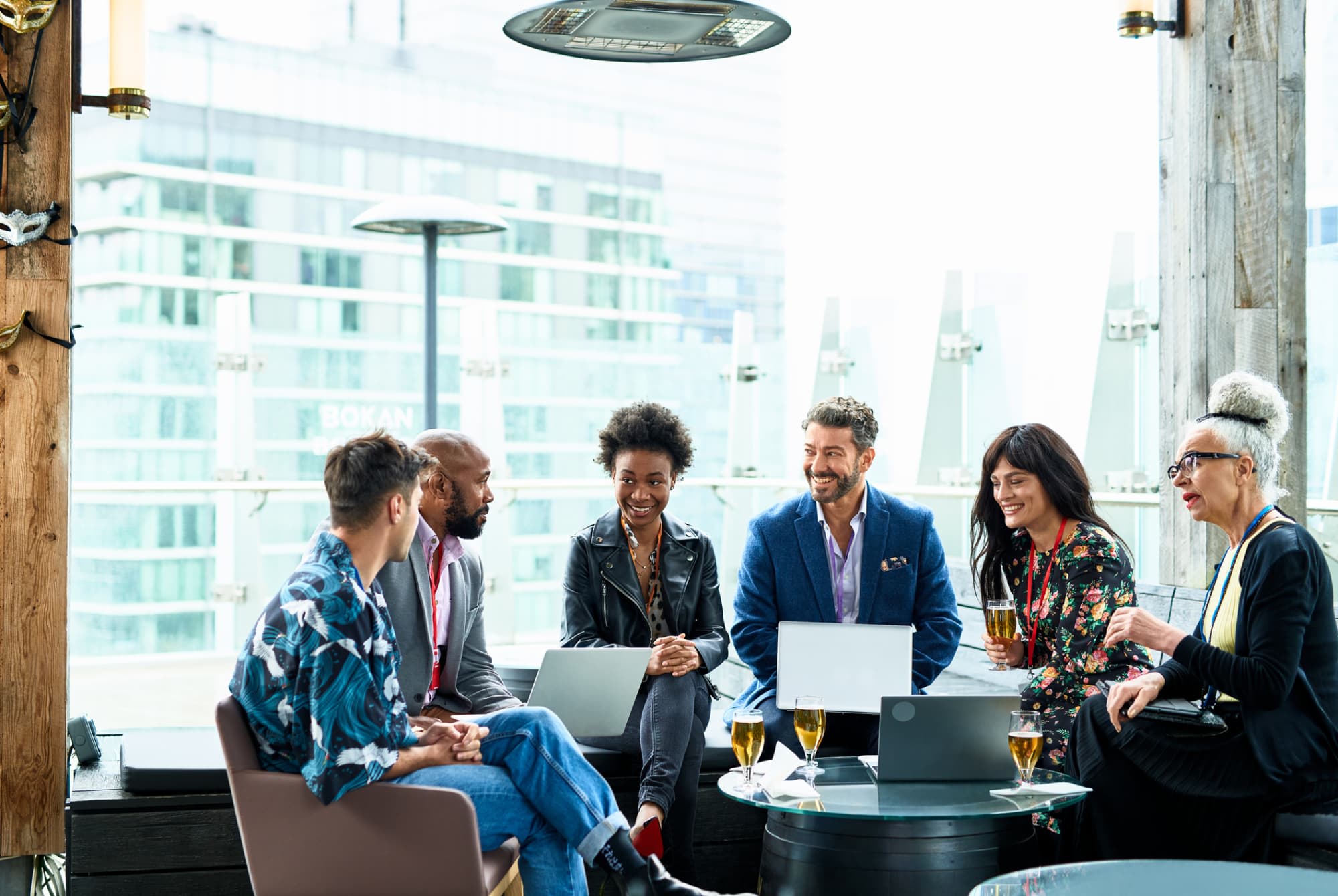 Are you ready to find your fit?
What Type of Business Degree Should You Get?
An undergraduate degree in business provides a generalized knowledge of the business world. From there, you can specialize in areas such as accounting, human resources, and management.
Some popular specializations include public relations, marketing, economics, and management. Of course, these can all be their own separate degrees — the value of a business degree comes from its broad application and flexibility.
An MBA also offers specialization, such as in communication, finance, ethics, and entrepreneurship.
Featured Online Business Programs
Find a program that meets your affordability, flexibility, and education needs through an accredited, online school.
What Can You Do with a Business Degree?
The most common occupations for business majors are accountants, auditors, and general managers. Other options include financial managers and executives.
Business degrees boost management skills in general. Many business majors become managers in their fields. The highest paying jobs for business graduates are in marketing, finance, and sales.
Some business degrees are expensive, and some are cheap. For instance, the cheapest university on this list is New York University, with a net tuition of only $10,068. The most expensive school is Bentley University, at $37,657.
Top traditional schools and online colleges pay close attention to student needs. Flexible schedules and adaptable coursework create learning environments for people around the world. College Choice also ranked the Best Online Business Degrees.
Job Expectations
Job growth rates in business-related fields are ticking upward every year. By 2020, the Bureau of Labor Statistics projects job growth rates for the following fields:
Financial Analyst (23%)
Human Resource specialists (21%)
Accountants and Auditors (16%)
The difficulty of a business degree can vary. At UC Berkeley, the business administration graduating class of 2017 had an average GPA of 3.54. In 2013, Stanford's business school grads averaged 3.73 GPA.
Should You Get A Business Degree?
Are you pursuing a career that involves management, administration, or finance? Are you considering a master's degree in a related field, but have not yet narrowed your options down? Do you want a flexible degree with high chances of immediate employment?
If your answer is "yes," then continue reading.
Business was the most popular major in 2016, according to College Factual. Business degrees remain popular because they are practical and applicable.
A business degree is the Swiss Army Knife of all majors. You will learn math for practical analysis. You will learn interpersonal communication skills. You will learn to assess the strengths and weaknesses of your projects and yourself. You will be a valuable member of a company, or you can be your own boss. For business majors, the world is full of opportunity.
How much money can you make with a Business Degree?
Business majors were the fourth-highest-paid graduates in 2017. This is according to the National Association of Colleges and Employers.
A sampling of the average salaries for some business-related careers gives a good impression of the major. These statistics come from PayScale:
Financial Analyst: $57,104
Accountant: $49,450
Human Resources Manager: $63,324
Office Manager: $46,112
Featured Online MBA Programs
Find a program that meets your affordability, flexibility, and education needs through an accredited, online school.
What are the Best Business Schools?
Below you will find the best business schools in the country.
College Choice uses a variety of sources to create this list. These include quality, affordability, value, and reputation.
Quality comes from the school's retention and graduation rates, faculty strength, and curriculum. We pull these stats from the Integrated Postsecondary Education Data System.
Reputation takes into account the school's rankings from other organizations like The Princeton Review.
Value and Affordability factor in the net tuition price of each school. They also estimate the return on investment from getting a degree there.
Satisfaction measures how much students enjoyed their school experience. Was it worth the money? Did they have fun? Would they recommend the program?
These five statistics combined determine the 50 Best Business Schools in the country. Consider these schools in your search for a promising and rewarding career.
Best Undergraduate Business School Ranking
See our rankings methodology page.
Explore our list of the
cheapest online business degrees
Featured Online HR Programs
Find a program that meets your affordability, flexibility, and education needs through an accredited, online school.
Online College Resources
Helping you prepare and gain the most out of your educational experience.
Discover a program that is right for you.
Search schools to find the program that is right for you.